Meet AWAI-Trained Writer: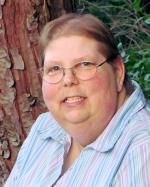 Professional Background:
From a simple blog post to a complex white paper, quality, effective copy makes the difference. You'll outshine and outsell others when you engage Penni L. Smith for your copywriting.
▸ Increase your ROI with writing that produces results.
▸ Get the responses you desire through compelling copy.
▸ Maximize customer engagement with influential text.
I excel at grasping the nuances of your business and understanding your customers. My background in Information Technology enables me to explain technical matters clearly and my persuasive writing promotes without manipulating.
See samples and learn more details by visiting my website.