Meet AWAI-Trained Writer: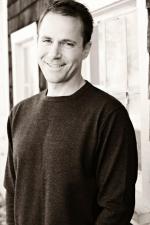 Professional Background:
I'm a direct response copywriter, marketing strategist, professional speaker, and world traveler (28 countries and five continents so far.)
Since 2009 I've helped clients like AWAI, American Lantern Press, Dan Kennedy, Freedom Personal Development, GTBK Marketing, and The Perfect Workout grow their businesses. I deliver big ideas, copy that connects on a deeper level, and sometimes offbeat strategies that you won't get from most other copywriters.
Back in 2011, Matt Hedman, President of The Perfect Workout, said:
"Steve's done the majority of my company's copywriting for our internal marketing during the last 2 years, and over that time we've increased our number of active clients by 157% and grown from 6 to 11 locations. Steve's excellent copywriting is one of the reasons we've been able to grow so fast."
I'm still working for them, and still helping them grow.
Let's talk and see if I can do the same for you.
Find me at WebContentCopywriting.com or CopywriterCafe.com.