Meet AWAI-Trained Writer: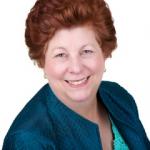 Professional Background:
I have been an attorney in the Silicon Valley legal community for 28 years and am a Certified Web Copy Specialist writing web content for lawyers and law firms serious about their online presence.
People do business with those they know, like and trust. My goal is to make my clients visible on the web and approachable to their clients. I give them a foundation upon which to build trust with their prospective clients.
I will meet with a client for a free consultation to discuss their needs. I will then send an estimate for my work within two business days. Once I am hired, I will work with my clients to develop their own brand as I become their voice online.
I know lawyers and understand their needs AND I know what prospective clients need and want in a lawyer. My expertise in the legal community makes me the logical choice for the content needs of lawyers and law firms.