Meet AWAI-Trained Writer: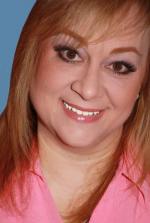 Professional Background:
Violet Meuter is an award-winning Business & Technology writer. Her services include:
• Non-fiction ghostwriting
Violet brings to life her clients experiences, expertise, stories & achievements in the form of books, ebooks, memoirs & winning speeches. She has the expertise & experience to elevate your platform, increase target market exposure, generate leads & help you close more deals.
• Software & technology copywriting
Violet specializes in writing engaging & effective Case Studies, Expert Insights & White Papers, increasing brand awareness, generating highly qualified leads & producing more sales.
Her experience includes copywriting, corporate communications, business & technical writing, project management, marketing & technology consulting.
Violet is a member of the Southern California Writers Association (SCWA), AWAI's Circle of Success (CoS), and Professional Writers' Alliance (PWA).
She can be reached via phone: 714-594-7110 or email: Violet@MeuterCommunications.com