Meet AWAI-Trained Writer: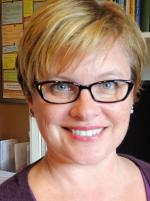 Professional Background:
I write web content and sales copy to attract and retain more of your ideal clients so that you make more money.
I'm a baseball mom, wine wife, and get-it-done difference maker. I work with creative entrepreneurs, info-marketers, and the wine industry. And I offer Done For You as well as Done With You services.
CONTACT ME TODAY, AND LET'S GET STARTED!
I have a BA in English as well as print journalism experience as a copy editor, special feature editor and general editor for McClatchy Newspapers. Additionally, I have 20+ years of experience in customer service, sales and general business management.
This unique blend of writing and business skills -- and the experience behind them --makes me uniquely qualified to help you make your business writing Exactly Write.
CONTACT ME TODAY, AND LET'S GET STARTED!
~ Michele@ExactlyWriteWebContent.com