Meet AWAI-Trained Writer: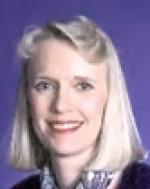 Professional Background:
A designer since 1981, and now a freelance graphic designer, I specialize in designing Direct Mail. My number one priority is to support the copy and make it easy to read and digest. Layout is a particular strength, and so is typography. My designs are simple, clean-cut, and never "over-designed."
I also design newsletters, e-books, postcards, posters, fliers, and brochures, and I occasionally write copy for those clients who request this service when hired for a design project, since my previous career was as a writer. I also create PowerPoint presentations and templates.
Additionally, I design web sites, landing pages, and HTML email. My designs include the coding, as I am also proficient in HTML and CSS and have a computer programmer's certificate in business applications. This sets me apart from many other graphic designers, as does my understanding of the need to design for a target market, not just the client.