Meet AWAI-Trained Writer: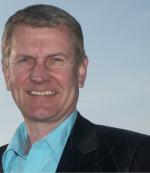 Professional Background:
I started out as a door-to-door salesman selling on commission only. I was always in the top 5%.
Later, I worked for a millionaire entrepreneur. He hired me to launch his waste disposal business. My first letter made £100,000 in 7 months. Over the next four years I made over £3 ½ million.
I launched my own mail order business with a full-page advert. I went on to make £24,000 a month. For 11 years I sold alternative health products to the UK market.
One of my most successful promotions was with David Aston of Why Am I Unhealthy. I did a video sales letter that launched his online business.
David said, "Whenever I talk to people about Clive Cable I refer to him as one of the top three copywriters alive today."
Over the years, I've had successes both online and off. With direct mail, email, adverts, video sales letter (scripts), and I've created my own information products. You can read more on my LinkedIn profile.
I specialise in B2B or health. Please email me so we talk on Skype.