"ContentClear's approach to Web content
Optimization is right on the money!"
Nick Usborne, Net Words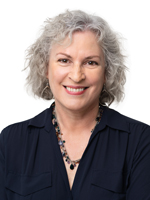 Pam Foster
ContentClear Marketing
www.contentclear.com
Phone:843-379-1994 | 843-597-6515
Fax: 888-801-5395
---
Services:
Web Copywriting Specialist, Site Optimization Consultant Founder of the ContentClear Marketing Method to Web Site Optimization, Site Architect, Usability Consultant, Marketing Advisor, Marketing Copywriter for all media.
Specialties:
Imagine having powerful, accountable Web pages that attract your customers and boost results! I specialize in helping companies follow a proven 7-step approach to Web content and search engine optimization that drives conversions and sales. As an experienced Web copywriter, I write content that focuses on how every word and click on a page can attract visitors and lead them to conversions… or turn them off. Larger companies will appreciate my many years of experience with corporate Web sites.
Clients Served:
Visit ContentClear Clients to see my extensive client list.
Fees:
1/2 up front, 1/2 upon completion
Lead Time:
Every project is unique, but I can generally turn around Web content within 2 weeks. Larger sites require approximately 1 month of expected content development time.
Background:
Visit my Web site, Content Clear, for complete details on my 28-year background as a marketing copywriter.
Awards, Books, Articles written
My work has generated countless leads and sales, and my work has been recognized with more than 100 awards from national and regional organizations including New England DMA (Direct Marketing Association), Web Marketing Association, Telly, Catalog Age, League of American Communications Professionals and American Inhouse Design.
I've co-authored a series of Internet marketing books, including the flagship guide: 9 Easy Steps to Planning a Profitable Web Site (www.internetjungleguide.com); a book that Bob Bly highly recommends. I've also written dozens of published articles for S.C.O.R.E. and several publications.
Samples
I invite you to visit my Web site to see dozens of copywriting samples and the results they generated.
http://www.contentclear.com/samples-cases.cfm
And, visit the following sites to see the latest examples of my Web content writing and site optimization work:
References/Testimonials:
Visit my Web site, ContentClear to view numerous testimonials about my work:
Or, call me to request specific references.
Contact me or Request a Quote: Preferred method of contact, best hours to reach you if listing a phone number. I look forward to hearing from you! The best ways to reach me are by e-mail (pam@contentclear.com)and phone during regular business hours: 843-597-6515.
---