Michael Katz:
A Predictable, Recurring Income for Writers
"Much to the surprise of those who predicted otherwise, the email newsletter has not lost its punch as a marketing tool. In fact, according to recent articles in Forbes and Harvard Business Review, along with a McKinsey & Company study which found email to be '40x better at acquiring new customers than Facebook and Twitter,' it's as powerful as ever.

'Content Marketing' (of which, email newsletters are a part) continues to be on the rise and is viewed as an essential tactic by professional service firms of all types and sizes. These firms need help creating interesting, relevant, compelling content for their clients and prospects, often in the form of email newsletters.

As a business model, the best thing about email newsletters is that they repeat (typically monthly) providing a predictable, recurring stream of income for writers who create.

Between the demand for strong content and the strength of the business model itself, establishing yourself as an email newsletter expert can be an enjoyable and profitable niche.
— Michael Katz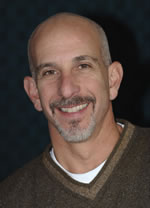 An award-winning humorist and former corporate marketer, Blue Penguin founder and Chief Penguin, MICHAEL KATZ, specializes in developing email newsletters for professional service firms.
Since launching Blue Penguin in 2000, Michael has been quoted in The Wall Street Journal, The New York Times, Business Week Online, Bloomberg TV, Forbes.com, The Boston Globe, and other national and local media.
He is the author of three books, and has published over 350 issues of "The Likeable Expert Gazette," a twice-monthly email newsletter and podcast with 6,500 passionate subscribers in over 40 countries around the world.
Michael has an MBA from Boston University and a BA in Psychology from McGill University in Montreal. He also has a second degree black belt in karate, a first degree black belt in parenting (three children), and is a past winner of the New England Press Association award for "Best Humor Columnist."
Michael Katz Articles
More Articles By Michael Katz …
Michael Katz Books
Connect with Michael Katz
Michael Katz Programs
Short Projects that Sell Without Selling
There's a path to the writer's life you may not have considered. It offers freedom, financial security, and the reward of helping good businesses succeed. Plus the projects are short and fun to write.
It's a little-known-but-extremely-profitable niche. And when you tap into it, you can fully enjoy the writer's life without the pressure of big projects or having to market yourself all the time.
Frankly, this may be the very best way to make a consistent six-figure income every year … while enjoying a predictable income each month.
In AWAI's Creating Email Newsletters For Professional Service Firms: A Step-by-Step Guide, you'll learn about this hidden niche, one that most online writers overlook. And you'll discover how it can offer you the most stress-free paths to freelance success.
This program teaches you:
The foundational skills you need to write effective email newsletters.
How you make your email newsletter response head-and-shoulders above other writers—your clients will love you for this.
A foolproof way to quickly capture your client's voice.
The secrets behind making a strong connection with your target audience.
And so much more.
As part of this program, you'll have access to training videos and sample e-newsletters. They'll guide you step-by-step through your first projects. And, you'll get organizational templates and forms you can customize for your own clients. These tools will save you years of trial and error … and cut your writing time to a fraction of what it normally is.
If you're ready to live the writer's life and looking for a niche where you can write fun, non-sales-y content, and receive dependable, lucrative payment for your efforts, email newsletters are your ticket.
How to Earn Top-Level Fees Writing for the $5.4 Trillion Professional Services Market: $497.00