Donna Doyle:
Master Copywriter and Desktop Marketer
"Marketing for Small Business is BIG Business. Small business owners may be experts at delivering their particular product or service. But 90% of them lack the ONE skill that will put them over the top: HOW TO MARKET. They can't afford an ad agency – and don't have the time, ability, or expertise to create effective marketing materials on their own.
"Desktop marketing allows you to become your client's one-stop marketing consultant … someone who can not only write great copy, but also handle the graphic design, printing, direct response, or anything else a business owner may need to promote their product or service. Your subcontractors bill you directly; in turn, you add on a commission for your time and effort. You bill your client during each step of the process.
Your clients love it because you save them thousands of dollars in time and effort and provide them with an essential service they can't do themselves. You'll love it, because you'll earn an extra $2,000 or $3,000 a week that you didn't have access to before."
—Donna Doyle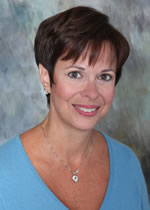 DONNA DOYLE has been creating successful direct response campaigns for over 25 years. Her clients include some the biggest names in the alternative health, self- improvement and personal finance industries from around the world.
Donna started her own Direct Response Creative Agency in 2000. Prior to her solo career, she spent 8 years at Prentice Hall writing profitable direct mail packages that ran for years. Her direct mail package for "Heinerman's Encyclopedia of Fruits, Vegetables, and Herbs" was named one of "Axel's Grand Controls" by Axel Anderson of Inside Direct Mail magazine.
Donna is a Master Instructor for AWAI's Circle of Success Program and author of the AWAI programs "Desktop Marketing for Success" and "Finding Your Copywriting Voice." She has also been a featured speaker at copywriting conferences in the U.S., Germany and the Netherlands.
In 2006, Donna was honored as "Copywriter of the Year" by the American Writers and Artists Inc (AWAI), joining the ranks of such industry leaders as Clayton Makepeace and Robert Bly. Donna lives with her family at the Jersey Shore.
Articles By Donna Doyle
Connect with Donna