Brian T. Edmondson:
Helping Everyday People Turn Their Passions into Profits
"The ultimate goal – for myself and for my clients is this: Being able to do what you want, when you want, with who you want; and not having to answer to anybody for anything … ever."
– Brian T. Edmondson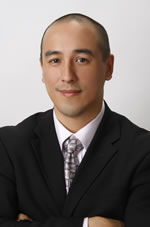 Since he was laid off his Wall Street job right around 9/11, BRIAN T. EDMONDSON has rejected the 9-to-5 world and worked exclusively from the comfort of his own home as an Internet entrepreneur.
Ever since he made his first 5 cents online, Brian has built a thriving business by finding proven ways to get more traffic, capture more leads, and make more money.
These days, he works as a teacher, mentor, coach and consult helping everyday to start an online business, get more website traffic, and turn their passions into profits on the internet
Being able to help people see the big picture, understand it all, and walk away with a very clear vision and action steps is the most rewarding part of Brian's work. His goal with every student is to help them get to the next level, no matter how big or small that is for them.
Brian T. Edmondson Books
Connect with Brian
Brian T. Edmondson Programs
Are You Ready to Become a "Rainmaker"
If you can bring your clients prospective customers, you'll grow a reputation … one that any web writer would be envious of.
Every business needs leads to survive. And when you bring in those leads, you'll become known as a rainmaker.
Rainmakers can charge top fees. And their services are always in demand.
Yet the vast majority of web writers don't develop this valuable skill. They write content and sales materials. They make a good living. But they don't have the same advantages as writers who understand and focus on lead generation and list building.
When you know how to build the list, you'll be the one that marketing managers call first when they need to hire a writer. It's considered a specialized skill … one that list-building expert Brian T. Edmondson will show you in-depth in How to Build Email Lists: The Fastest Easiest and Most Profitable Way to Get More Traffic
By the time you finish this program, you'll be able to:
Build a list in any market, for any client … or for yourself
Generate interest in your client's products and services. Brian shows you how to presell your prospects so when you tell them to buy, they hit "Order Now." His tactics will send your marketing response rates soaring.
Make money from email lists. Whether you do this for yourself or your clients, the end result is sure to be a big hit.
Deliver more traffic where it counts. Brian's shares 12 super-effective methods that deliver high-quality traffic on command.
And much, much more.
These skills will make you stand out from other web writers. You'll become the go-to resource that your clients call first. Start writing your own ticket.
How To Build Email Lists – The Fastest, Easiest, and Most Profitable Way to Get More Traffic, More Prospects, and More Sales: $197.00