Bill Bonner: A Driving Force in the
Direct-Response Industry
"This past year alone, my company, Agora Publishing, paid out over $7 million in writing fees and royalties to a handful of copywriters. And you know what? I am happy to do it. Why? Because a good letter is the 'engine' of my business. I'm always looking for more copywriters … lot's more. There just aren't enough to write the thousands of letters my company needs written every year. And I'm not alone. The whole industry needs more copywriters.

I'm thrilled my friend and colleague Michael Masterson helped put together AWAI's copywriting program. It is by far the most comprehensive program I've seen on the subject.

That's why I encourage my publishers to work with people who have taken the program. In fact, I'm happy to hear that my publishers are working with more than a dozen copywriters who have come from AWAI's program."
— Bill Bonner, Agora Publishing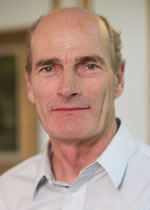 BILL BONNER is the founder and president of Agora Inc., one of the world's largest independent newsletter publishing companies, and the author of the free daily e-mail Bill Bonner's Diary.
In Bill's words: "Agora publishes ideas … useful ideas. Ideas, information and opinions that make people more independent … financially, physically, and intellectually."
Bill is the author of several best-selling books, including New Empire Of Debt and Financial Reckoning Day, both written with Addison Wiggin; Mobs, Messiahs, and Markets, written with Lila Rajiva; and his latest, Hormegeddon.
A true copywriting legend, Bill Bonner has set the standard for "Big Idea" copywriting. In AWAI'sAccelerated Program for Six-Figure Copywriting, he reveals among other things his secret of "indirection" … a copywriting technique that keeps your reader glued to the page by leading him seamlessly through a series of persuasive and compelling ideas.
Learn More About Bill Bonner by Visiting Bill Bonner's Diary
Articles of Interest
Access the Daily Reckoning Archives »
Read Articles by Bill Bonner in Money Week »