Joshua Boswell:
Profit Acceleration Professional
"This is a MUST for anyone seriously engaged in the Writer's Life. Joshua's commitment to the success of others is genuine and full of purpose and unlimited enthusiasm." — George Krone
Specific Outcomes You Can Expect
In 12 weeks, you can create a system that will bring in clients and generate client-flow for a lifetime. It provides immediate and long-term client-flow.
During those twelve weeks, you gain essential "B" level writing skills, create a customized marketing plan, and invoke powerful mindset powers that lead to great success, peace, happiness, and fulfillment.
Through all of it, you'll play games, have fun, and create astonishing results.
Why Work With Joshua?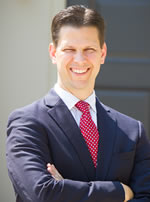 Joshua Boswell
Joshua's blend of inspirational and practical teaching has resonated with thousands of AWAI copywriters. His coaching program is based on principles, not procedures, and thus naturally adapts to the individual's circumstances, skills, attributes, and abilities. In addition, all of his coaching includes mastermind-group elements, which he feels offers great power, wisdom and strength to each individual. Plus he makes it fun. Joshua said, "I provide a unique environment of gamifying my coaching. I understand the power of games and how they help us overcome fears, stretch beyond our limiting beliefs, and do super-human feats of success. Plus, it makes everything fun, rewarding and exciting." Joshua is a frequent speaker at the AWAI FastTrack to Copywriting Success Bootcamp and AWAI Web Copy Intensive and is the main presenter at AWAI's 2015 Launch Your Writer's Life in a Day program.
His Coach Approach
Joshua provides self-paced coaching, group coaching, mastermind groups, and private coaching. His 12-week system provides the copywriter "laws of physics" that make a life of freedom and success a reality. It shows you how to master the three critical elements of success for any copywriter:
Writing Skills
Simple, Proven Marketing Plan, and
Success Mindset
Joshua said, "Thousands of copywriters have told me that I'm the first — and only one — to provide a simple step-by-step roadmap for success that incorporates the three key elements in a way that molds itself to the individual."
In Joshua's Words:
"My ideal coaching student is a person that:
Has a clear vision of what they want in life
Has a strong work ethic and is not afraid to work hard
Has a long time horizon: they're not caught up in instant gratification, but know that things of great value take time to build
At the same time is grateful, but ambitiously discontent, knowing there is always a better life available to them and a better way to reach that life
Is humble, willing to listen, eager to learn and ready to change limiting views and beliefs
Has a servant heart and is willing to give freely to others
Has courage and will face their fears and move forward anyway
Has OK writing skills and enjoys writing"
Fees and Terms
The investment for coaching with Joshua ranges from $500 to $25,000 depending on the program you choose. For mastermind groups, group coaching, and private coaching, you can invest on a monthly basis or in one lump sum. Each program is custom tailored to the individual. Contact Joshua to learn more.
How to Get Started
Visit CopywriterMarketer.com for complete details.
"This one project will probably blossom into several more, and very probably into an ongoing relationship!!! Just waiting now for them to return the signed agreement and submit their 50% down payment and I'll be off to the races!" — Shannon Valenzuela
"It was everything I needed to kickstart this next exciting chapter in my career as a writer. I know now exactly what I need to do to be successful and have already taken the preliminary steps. Better yet, I have a roadmap designed to help me achieve that success and make up for 10 years of lost time. Your story, presentation and materials far exceeded anything I could have anticipated." — Jessica Joy Reveles