Enter The Writer's Life October Writing Contest
Write an 83-Word Email and Be One of Three Winners Who Receive a Ticket to Attend Virtual Bootcamp! (A $2,495 Value)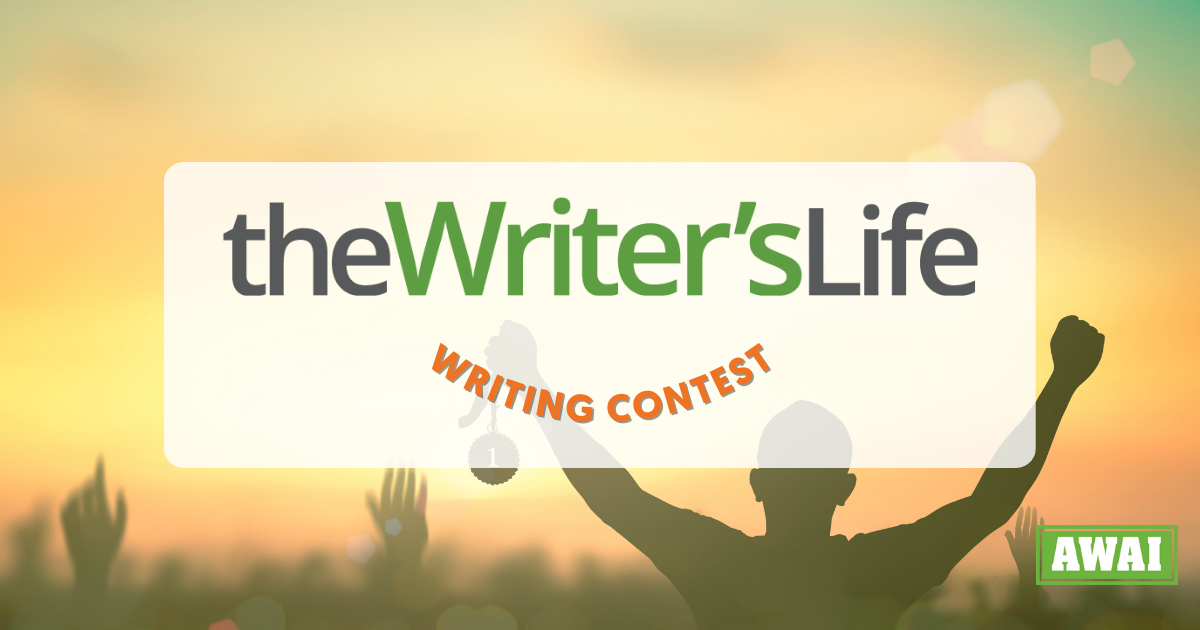 For this contest, you're going to persuade readers to watch one our classic Bootcamp Member Spotlights.
And if yours is one of the three winning submissions, we're going to award you a ticket to Virtual Bootcamp! (Our 2023 event takes place October 24-26.)
The Member Spotlights are a high point of each day at Bootcamp … hearing the journey one of our members took from newbie to successful writer. The speakers tell thoughtful and engaging stories of their experiences and provide valuable tips for writers embarking on the journey to the writer's life.
For this contest, you can choose one of three Member Spotlights to "promote":
Michele Peterson
Guillermo Rubio
Keith Trimels
Your goal is to capture reasons why a member would benefit from watching the video and persuade them to watch — without giving away the whole story. 🙂
You'll write a headline of 8 words or less that appears at the top of the body of the email itself to grab the attention of the reader.
Then up to 75 words of text to persuade them why they'll want to watch, what they'll learn or gain, and entice them to click the Play button.
In that limited number of words, you've got to:
Get someone's attention
Get them interested in what you have to say
Get them to click on a link in the email to go watch the video
Not having much space to work with forces you to focus on what's critical to persuade your reader. It also helps you become a better writer.
Contest Overview
Watch one of the three Bootcamp Member Spotlight videos and write a short email (75 words or less plus a headline that is no more than 8 words) promoting the video and noting what you learned from it and why others should watch it. Some questions to think about, how did it inspire you? What is one lesson they taught? What insight(s) will a viewer gain by watching it?
The Member Spotlights
Choose one of the three Member Spotlights from a prior Bootcamp as the subject of your email. The options are:
Michele Peterson:
Member Spotlight Video: Recovering Perfectionist Finds Success in Web Copywriting: Michele's Journey to Living Her Writer's Life Full Time
Guillermo Rubio:
Member Spotlight Video: Unveiling Fear: The Copywriting Catalyst — Three-Step Journey
Keith Trimels:
Member Spotlight Video: Engineer Turned Copywriter Making Waves from Boat in Mexico
How to Research and Prepare
Watch the videos to see which one inspires you the most.
Take notes as you watch. What grabbed your attention? What did you find surprising? What insights did you gain? Did you have an a-ha moment as you listened? You'll want to note those impressions so you can think about how you'll persuade someone else to watch.
Then use the Case Study information for more background about the speaker, and to get to know a little bit more about them.
Pro Tips for Making Your Copy Better
Once you've watched the videos and taken notes, you might think it's time to start writing.
But that's just Step One.
Step Two is to think about what would motivate someone else to watch. What would be encouraging to them as they start their journey to the writer's life? What lesson would they learn that they could apply to their writing career?
Remember, you're trying to entice them to watch — not give away all the answers in your write-up.
A Few More Tips
Create an intriguing headline. Remember the Four U's!
Use curiosity as much as possible to generate interest.
Add benefits the reader will get for watching the video — what will they learn or gain?
Specificity always attracts more attention, so include details or numbers to strengthen your message.
Be personal. Think what might motivate an aspiring writer to watch this video.
Revise, revise, revise. The first draft is never the best draft.
Submission Details
This contest has ended. Check out the winners, here.
Do you have any questions? Let us know in the comments.

The AWAI Method™ for Becoming a Skilled, In-Demand Copywriter
The AWAI Method™ combines the most up-to-date strategies, insights, and teaching methods with the tried-and-true copywriting fundamentals so you can take on ANY project — not just sales letters. Learn More »

Published: October 3, 2023