Winners of
The Writer's Life Writing Contest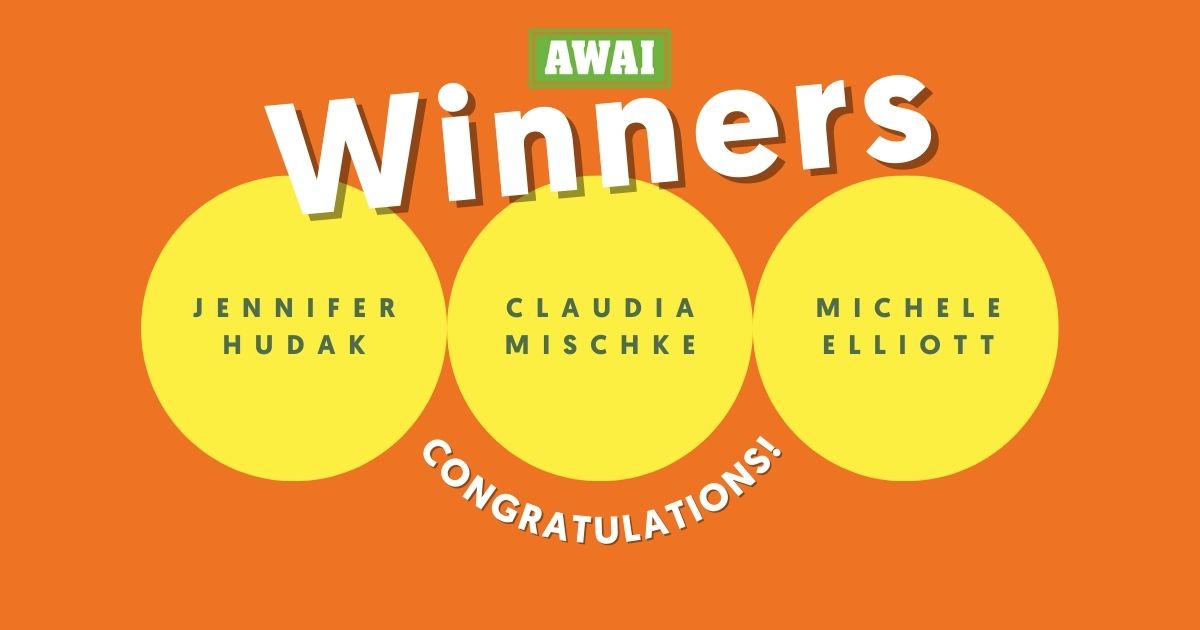 Nick Usborne is here today to announce the names of the three winners for the July The Writer's Life Sleep Buds Ad Writing Contest!
Check out his short video for the winners' names and brief insights about why each of these winning submissions impressed him. He pointed out the tactics the winners used and how important it is that copywriters apply these in all their copy projects to engage readers.
With over 150 entries to our recent online ad writing contest from The Writer's Life, Nick says he really enjoys seeing the variety of different approaches people use to tackle copywriting challenges. With so many good entries, he said it was difficult to choose just three $200 prize winners.
Nick congratulated everyone who entered the contest and pointed out he has a lot of respect for everyone who put in the time and the work. We'd also like to add our kudos to the members who participated in this contest. Great job on making the effort — and be sure to add your sample to your portfolio!
The challenge was to write an online ad of just 83 words to promote the fictional DeepSleepBuds. Readers were given a copywriting brief like you'd receive from a real client plus valuable tips for how to write an effective online ad.
Now, here's Nick with the three winning entries … He also shares some valuable tips writers can use to improve ANY copy they write.
Here is the prize winning copy:
Jennifer Hudak


Slay the Monsters Keeping You Up At Night

Can't shut your brain off? Chaos churning in your head keeping you awake? Never fear — DeepSleepBuds to the rescue! Shhhhh … calm your mind with the soothing sounds of nature's lullaby. Stop racing thoughts. Banish your anxiety. Feel your brain relax. Sink into deep, restorative sleep. DeepSleepBuds deliver unique sounds clinically proven to help you fall asleep faster. You stay asleep, all night — thanks to noise-masking technology, noise-blocking earbud design, and 10 hours of battery life!
---

Claudia Mischke


Wanna Sleep Like a Baby? Try THIS!

Dear Reader, I struggled with sleep problems for many years … Just the thought of going to bed stressed me out. Will I be able to fall asleep quickly? Or lie awake for hours again? Then I discovered DeepSleepBuds. They are specially designed for people who want to sleep like a baby again. Now I can't wait to go to bed at night! And if I can fall asleep easily, so can you!

---

Michele Elliott


No More Counting Sheep, Now I Sleep Soundly

Maybe you can relate to this … Staying up late enough until you're tired — only to have your mind STILL racing when your head hits the pillow. It's dark, but you can't sleep. You toss and turn; you can't get comfortable. You've tried playing nature sounds and relaxation music. You've tried counting sheep … NOTHING works. You finally fall asleep … and it feels like your alarm goes off 10 minutes later. That was me. Here's what changed.
Congratulations again to our three winners — Jennifer Hudak, Claudia Mischke, and Michele Elliott — and to everyone who took the time to submit an entry! Be sure to read our daily e-letter, The Writer's Life, for more contest opportunities.
Note: If you'd like feedback on your entry, consider requesting it from fellow copywriters in the private Online Copywriters group here. (While there's no guarantee a peer will review it, we do encourage it! Everyone's writing gets stronger with constructive feedback.)

The AWAI Method™ for Becoming a Skilled, In-Demand Copywriter
The AWAI Method™ combines the most up-to-date strategies, insights, and teaching methods with the tried-and-true copywriting fundamentals so you can take on ANY project — not just sales letters. Learn More »

Published: August 11, 2023