ENDS AT MIDNIGHT:


Save $200 on Our Self-Paced E-Newsletter Program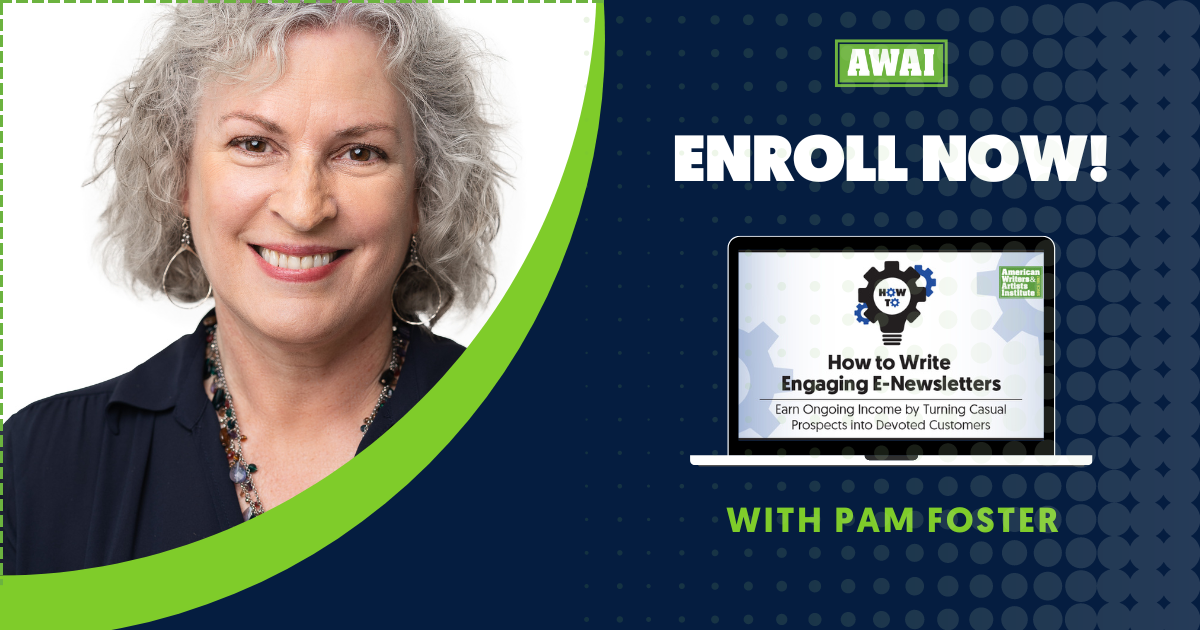 If you're looking for a way to test out the life of a freelance writer (without a lot of commitment) …
Or, if you want to try working for yourself with the security of predictable income …
Or, if you already have clients, but you want them to automatically pay you every month …
You should write e-newsletters.
E-newsletters are short, nonsales-y, 700–1,000-word projects.
Fees start at $800 each (even for complete beginners) and go up to $2,000 each.
E-newsletters require an ongoing, minimum monthly commitment from clients, which means you'll have a reliable income stream.
They're fast, simple, and easy to learn, even for beginners.
They can take less than a day to complete.
And Pam Foster is the perfect person to help you get started. She's boiled down her 40 years of experience to create an AWAI-exclusive program: How to Write Engaging E-newsletters.
Using this program, you can easily — and quickly — build a successful freelance career writing e-newsletters … in just a matter of weeks. (Even if you're a complete beginner who's never been paid to write before!)
And, until TONIGHT at midnight, you can get everything you need — Pam's complete training course, plus assignments, feedback, and a massive swipe file of sample e-newsletters — and save BIG!
Go here to see just how quickly you can start getting paid to write e-newsletters.

How to Write Engaging E-newsletters: Earn Ongoing Income by Turning Casual Prospects into Devoted Customers
Start writing e-newsletters that build relationships and turn casual prospects into devoted customers. With this skill, you can earn thousands of dollars a month in retainer contracts. Learn More »

Published: August 4, 2023