This Kind of Writing Is Considered the "Holy Grail" of Copywriting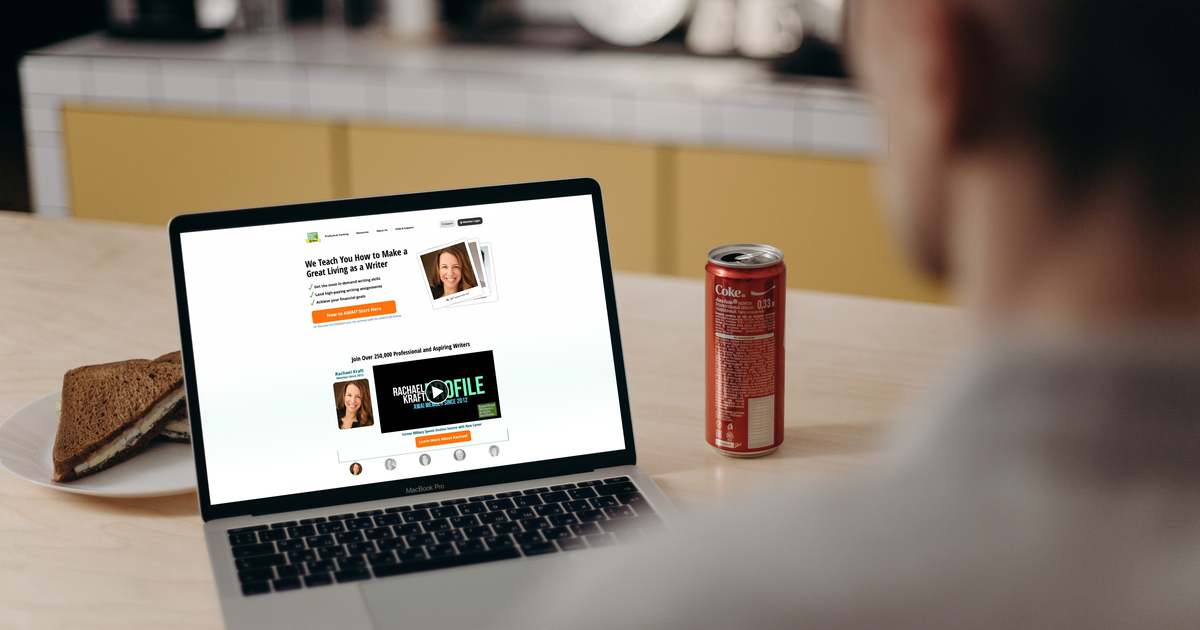 It was supposed to be nothing more than a cute jingle to accompany a commercial for one of the world's most well-known soft drinks, Coca-Cola.
The commercial aired on television in 1971 and featured a diverse group of people singing from a hilltop in Manziana, Italy.
While the entire lyrics consisted of just five paragraphs, the most famous line was "I'd like to buy the world a Coke."
But the song became an instant hit. In fact, disc jockeys all over the U.S. began receiving calls asking them to play the jingle, which soon ranked Number 13 on the pop charts.
The song was the brainchild of Bill Becker, who at the time was working for the McCann Erickson advertising agency.
On a tight budget of $100,000, Bill hired 500 singers to sing along to a pre-recorded soundtrack, along with a crew of engineers, directors, and sound technicians to film the commercial. But rain and other delays ran the costs up to $250,000.
But with the recognition the song received, the executives at Coca-Cola were more than pleased with the results.
This is an example of what is known as brand advertising. The whole purpose of the campaign was simply to get the target audience (which is almost anyone who likes soft drinks) to remember the product name, with the hope that next time they go shopping, they purchase Coca-Cola.
And while we can't track exactly how many people bought a bottle of Coca-Cola because of the commercial, we know the company received over 100,000 letters of praise.
But there is another type of advertising where results can be tracked exactly. It's called direct-response copy.
And the main purpose is to drive an immediate response from your prospect.
A perfect example is the sales letter known as "End of America" written by financial copywriter Mike Palmer for Stansberry Research and Associates. It brought in thousands of new subscribers and millions of dollars for the firm.
And we know this because the letter was tracked every step of the way from the list it was mailed to, how many times it was mailed … even the different formats that were used including a Video Sales Letter.
But why does knowing the difference between institutional advertising versus direct-response marketing matter to you?
It's simple.
For you as a copywriter, writing direct-response ads is where you'll find high-paying clients. In most instances, you get paid a nice up-front fee to write the sales letter along with a royalty whenever the client uses it, whether that's online or direct mail.
Sometimes the up-front fee can be anywhere from $3,500 … $5,000 … $7,500 … up to $25,000, depending on the industry and your client's budget. And the royalty you may receive ranges from 2% to as much as 5% of the sales.
It's fees like this that I like to refer to direct-response copywriting as the "holy grail" of copywriting. And the truth is, it's where legendary writers were born.
One of those is David Ogilvy.
Known as "The Father of Advertising," David was the founder of Ogilvy & Mather, a powerhouse advertising agency that still exists today.
And while the company is known as an advertising agency, David's real specialty was writing direct-response copy.
David understood that getting a prospect to take action was more critical than just getting the prospect to remember the brand name. Or in the case of Coca-Cola, receiving letters of praise.
If you know how to write this kind of persuasive copy, your client knows you understand how to highlight the benefits of a product and not focus on the features.
You know that writing a headline is about getting someone's attention. You know that proof is needed in long-form sales letters to show a prospect that the product you are selling will really solve their most pressing problems.
And they also know the results of your writing makes a difference to their bottom lines. In a video David recorded many years ago, he mentions many things about direct-response copywriting that is still relevant today. I call them his 5 Whys:
Why measuring results matter
Why being creative is not as valuable a skill to have as a well-trained copywriter
What practitioners of general advertising will need to learn from direct-response writers and marketers
Why writers should not be allowed to create general advertising until they have an apprenticeship in direct-response
Why writing literary copy doesn't have the power of direct-response copy
There is one point in particular David makes that I wholeheartedly agree with: Writing direct-response copy is your secret weapon to success. Or as David says, "You face a golden future."
And I'd like to help you take advantage of those opportunities awaiting you with a new training program I've put together that teaches you not only how to write direct-response copy but how a campaign is put together from start to finish.
You'll learn the terminology of direct-response marketers, how to use your writing skills to give a prospect a wonderful experience and the importance of keeping customers buying products from the same company for months and years.
The mentoring program is designed for writers who aren't satisfied with being "ordinary."
It's just as powerful for new writers who want to start their writing careers on the most solid footing possible …
As it is for working writers who want to take their writing and marketing skills to the highest level.
When you join this training program, you'll become part of an exclusive "club" of "A-level" copywriters who, in addition to being great writers, are also great marketers, business builders, and consultants.
And that's how you put your earning potential into the six-figure range.
You can check out the details of my live mentorship program here.

The AWAI Method™ for Becoming a Skilled, In-Demand Copywriter
The AWAI Method™ combines the most up-to-date strategies, insights, and teaching methods with the tried-and-true copywriting fundamentals so you can take on ANY project — not just sales letters. Learn More »

Published: August 1, 2022