3 Tips to Level Up Your Online Networking Game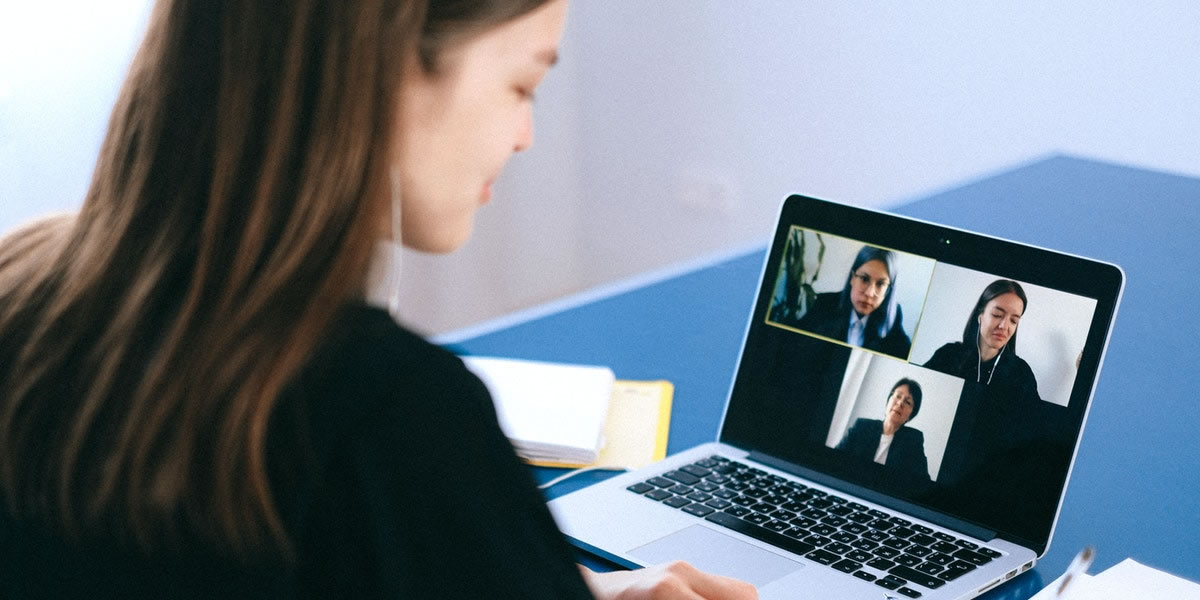 Whether you're stuck at home because of a pandemic or just not a fan of live events, you can still make amazing connections with online networking. Virtual conferences have been using a lot of different tech tools that have made it easier to connect with other attendees. There's really no excuse not to network online anymore.
Let's look at three tips that'll help you level up your game for online networking.
1. Look for the Networking Opportunities
Depending on the event you're attending, the networking opportunities will be different than what you're used to. Look for where chats may be happening, like:
In the built-in chat box platforms like Zoom have.
In the conference forum the event is using, like the chat section of MarketingProf's B2B Forum app.
On social media with the conference hashtag.
Try to participate so you can see what people are talking about.
2. Don't miss "talking" to the experts
One thing I like about live events is how I can talk to presenters after their sessions. (AWAI's Bootcamp is great for this. I've met and talked with Ed Gandia, Bob Bly, Steve Slaunwhite, and more after their sessions.)
I've chatted with presenters more informally as I've run into them somewhere at the conference. But I've also participated in organized Q&A sessions at live events, which are also very popular during virtual events.
Virtual events re-create this by developing different live opportunities where you can get your questions answered by the experts. There's the time for questions at the end of a session, the scheduled live Q&A, a replay of the recorded Q&A, or a facilitated "Ask Me Anything" session. It's not quite the same as bumping into them in the hallway outside the conference hall, but it's not bad.
3. Re-create the hallway meet-ups
A friend of mine who's an Agile coach uses Zoom's breakout room feature to let his virtual attendees have targeted discussions and talks on specific topics. This gets people talking right away about something they've just learned about and encourages them to ask the questions they have immediately.
Even if you don't talk, the breakout sessions replicate the hallway discussions where two or three people are talking about something you're interested in. Sidle up to them virtually in the breakout room and listen. Remember, these are "your" people, and will be happy to connect with you.
Bonus Tip: Participate!
The bonus tip on leveling up your networking game online is to "just participate." It's so easy to sit back and lurk online while everyone else does the work. And that's what networking is, work. It might be fun work, but it's work you need to put in to help grow your freelance B2B writing business. You need to connect with those in your industry to find out what's going on, what's new and exciting, and develop relationships with people. Who knows, you might just land yourself some new work.
So get "out there" online and be yourself. Ask questions, answer questions, offer tips and advice, connect with people on other platforms like social media, suggest resources for people looking to learn more, and add more context to the topics discussed at the conference. When you share your knowledge with others, they'll remember and know to come to you in the future, whether that's just with another question or some work. You never know until you get out there.
This article, 3 Tips to Level Up Your Online Networking Game, was originally published by B2B Writing Success.
Looking for a sure path to success as a freelance copywriter? Join our community by clicking here.

The AWAI Method™ for Becoming a Skilled, In-Demand Copywriter
The AWAI Method™ combines the most up-to-date strategies, insights, and teaching methods with the tried-and-true copywriting fundamentals so you can take on ANY project — not just sales letters. Learn More »

Published: May 20, 2021