One Decision Helped This Member Build a Six-Figure Writing Career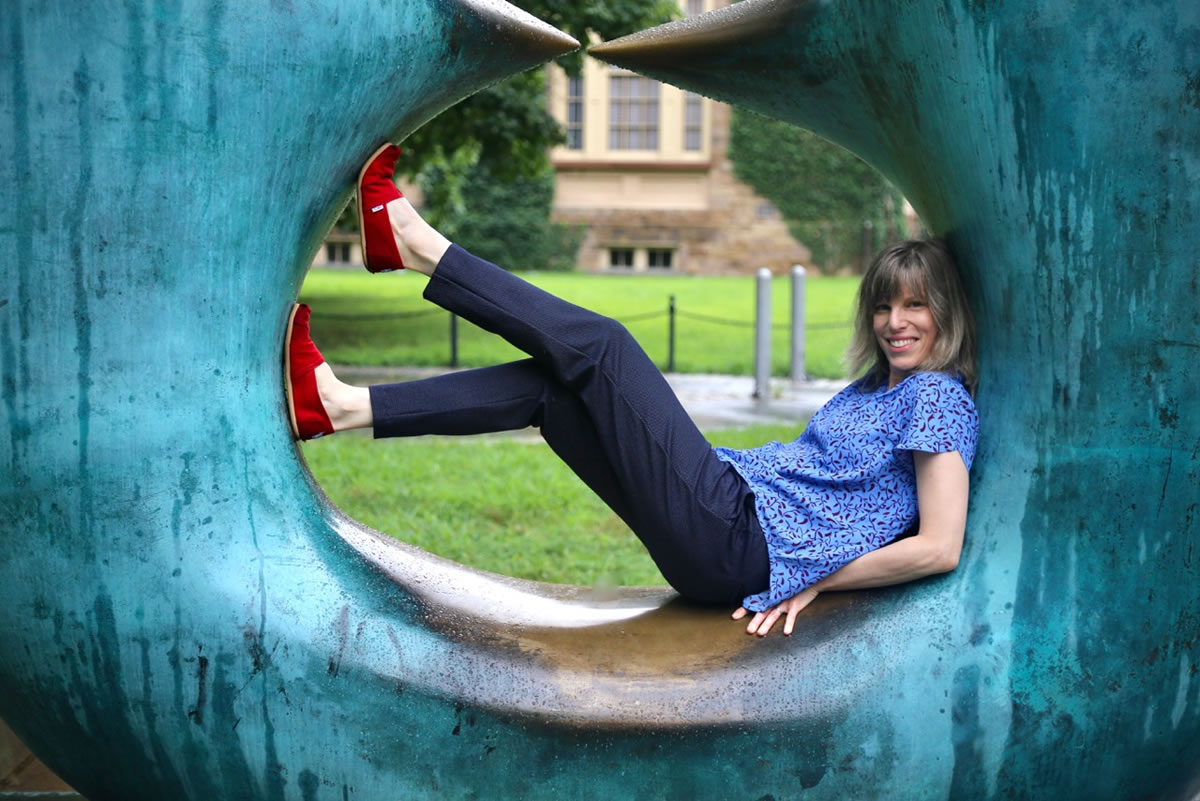 At first glance, you could say it was a matter of coincidence.
Or maybe just luck?
But the more stories we hear from AWAI members, their success has nothing to do with luck or coincidence.
In fact, it comes down to making a few deliberate decisions, which have a profound impact on their freelance writing careers.
Take AWAI member Jessica McKay. She was struggling for almost eight years to make her inspirational coaching business a moneymaker. She was writing daily emails to her clients, but it wasn't paying off, at least not in terms of letting her lead her ideal writer's life.
But one day, by asking one simple question, Jessica's freelance writing career changed dramatically. Just 24 hours later, she landed her first paid writing project.
And that client liked Jessica's style of writing so much that she offered her a retainer for $1,700 a month.
Then a few months later, that same client upped Jessica's retainer to $2,000 a month.
And her good fortune doesn't stop there. Just a few weeks later, she landed her second paying client. It was another retainer deal at $2,300 a month.
Now Jessica's living a writer's life that only a few months ago seemed like a dream. Today, she writes for several more clients and is now making a six-figure income.
Of her experience, Jessica says, "I've been a copywriter now for three and a half months, and I'm making a six-figure income. I used to make half that amount. It really is true, there's no shortage of work for copywriters out there."
So, what question did Jessica ask that put her on the path to earning a six-figure writing income?
She simply asked a colleague if they knew of anyone who needed a writer. And that led her to landing one client after another.
Jessica is just one example of an AWAI member living the writer's life. There's also AWAI member Bill Nettleton.
It took Bill just three months to land his first client. And that client paid Bill a handsome fee of $2,000.
What's even better is that Bill is already lining up more clients. And he's doing it in a similar fashion to how Jessica lands clients.
Except with every new client Bill picks up, he offers them a discounted fee if they refer clients his way.
Now, there's one thing that Jessica and Bill share in common about their freelance writing careers.
They both happen to be members of the AWAI's highest level of learning, Circle of Success (COS).
And right now, you have the chance to join this group and kick your freelance career into overdrive in the same way Jessica and Bill have done.
You see, both Jessica and Bill say that joining Circle of Success was also instrumental to creating a writer's life career because it offers them hundreds of different resources including proven client getting techniques, strategies for negotiating high fees, self-study programs for improving their writing skills, and up-to-date knowledge on how to write some of the most in-demand projects needed by businesses, both large and small.
But there's more. Much more.
Circle of Success also offers members personal mentoring and coaching. For instance, if you're not sure which writing niche to pick, one of our expert COS mentors will help you figure out which market best matches your writing skills and talents. In fact, as a COS member, you'll start your journey with a personal Career Action Plan (CAP) call to talk about your goals, experiences, and interests to formulate a personal roadmap to success.
Of if you have a project due from a client and need a mentor to "peer review" your writing, just ask and we'll line one up.
And if you're a complete newbie to writing, we'll show you how to earn your first $1,000 in paid writing projects. There's so much more to Circle of Success, I couldn't possibly describe all the benefits in this single email.
But if you go here to Circle of Success, you'll find everything you to need to know to make your decision.

The AWAI Method™ for Becoming a Skilled, In-Demand Copywriter
The AWAI Method™ combines the most up-to-date strategies, insights, and teaching methods with the tried-and-true copywriting fundamentals so you can take on ANY project — not just sales letters. Learn More »

Published: March 22, 2021