The Evolution from 'Online Diary' to Marketing Powerhouse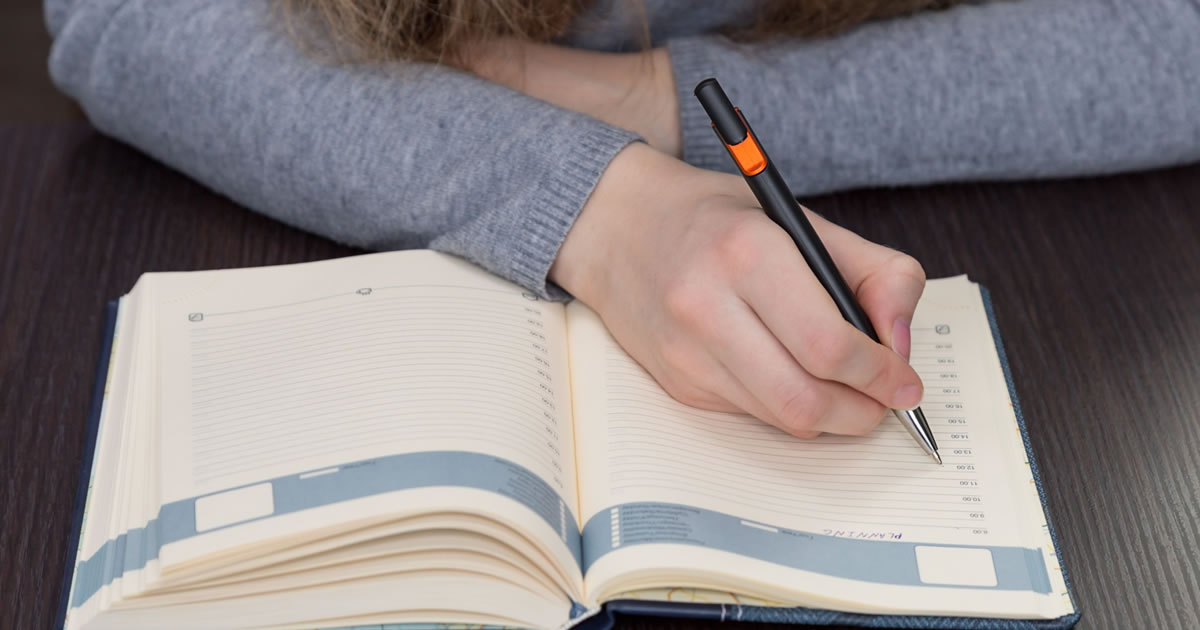 She was just 14 years when she first took pen to paper.
Or rather I should say, pen to a little book where she wrote down her personal thoughts about Vova, the teenage boy she had a crush on and hoped he too felt the same way.
And when she wasn't thinking and writing about Vova, Lena Mukhina wrote about her homework assignments, concerned whether she could complete them accurately and on time.
What she wrote in her little diary is much what you'd expect of a teenage girl.
At the time she began writing, Lena was living in the port city of Leningrad, formerly known as Petrograd. But the name was changed in 1924 to honor the death of Vladimir Ilyich Ulyanov, otherwise known as Vladimir Lenin, the former Premier of the Soviet Union.
As Lena grew into an adult, she kept up with her diary on a daily basis. But instead of writing about boys and homework, she was now writing about living in a city that was besieged by war.
You see, in the summer of 1941, Hitler broke his pact with Joseph Stalin, and declared war on the Soviet Union.
The Germans then moved in and set up a military blockade, cutting off the last road into the city. This made life difficult for the families caught up in the crosshairs of what eventually became known as the siege of Leningrad, which lasted 874 days.
In her diary, Lena kept a day-by-day account of how horrible life had become, including the desperate hunt for food, finding supplies to stay warm during the bitter cold of Russian winters, and watching helplessly as friends, family members, and neighbors suffered.
Reading a few passages of her diary, you can tell Lena was a remarkable young woman. In one passage she wrote,
"People are not born brave, strong, and smart. These qualities must be acquired through perseverance and with determination, like the ability to read and write."
Of course, I'm sharing Lena's story with you for a reason, Dear Copywriter. And it's not necessarily about what she wrote … it's that she took up writing as a hobby and kept at it no matter what.
The truth is, it wasn't long ago that online blogs were seen as personal diaries. Much like Lena shared her life story in her diary, a blog was considered a place to share your thoughts, ideas, and personal experiences.
Then sometime in 2010 through 2011, blogging experienced a sort of writing revolution. That's when blogs transitioned from a part-time hobby to a full-time writing income and career.
According to Internet Live Stats, a site that tracks websites, to date there are 1,828,567,653 websites in operation. And the number is constantly growing.
And of all those websites, there are more than 500 million blogs in the world. Their authors account for over two million blog posts daily.
Those authors are writing a variety of content from personal experiences and business to fashion and food. And you'll be surprised to learn that blogs that get a lot of traffic are ones that are dedicated to blogging.
Seems bloggers like to learn from one another. And many don't mind sharing ideas on how to turn a blog into a moneymaking machine.
You see, what really drives all of these blogs is content. Write good quality content and your chances of making money as a professional blogger increase exponentially.
This means that content matters most. And the need for it is keeping pace with the growth of blogging itself. This is because more and more companies are adding blog posts to their websites — with good reason. 84% of the 2.14 billion online buyers use blogs as their information source, according to ResearchNow. The power of blogs is just too big to ignore.
And who do you think those companies are turning to for help in creating blog posts and content pieces?
Trained writers … and that is where you come in. As an AWAI member, you already have an edge simply because you've shown an interest in writing as a career.
And you might think that because of the number of blogs, the market is saturated. But keep in mind, what makes one blog post stand out from the competition is how engaging the content is written. It's about communicating with readers in a way that offers them new and useful information that has them coming back for more.
When it comes to jumping on this blogging opportunity, we're going to help give you a leg up on the competition. Taking our new blog training program will give you the skills to write posts your clients will find hard to turn down. Find out more about blogging training here.

How to Write Blogs for Yourself and Clients: A Step-by-Step Guide to Blogging Success
Every writer should know how to write blogs. You'll become a better writer faster. And you can make great money writing blogs for yourself or for clients. Learn More »

Published: January 25, 2021