Master the Art of Writing Long-Form Sales Letters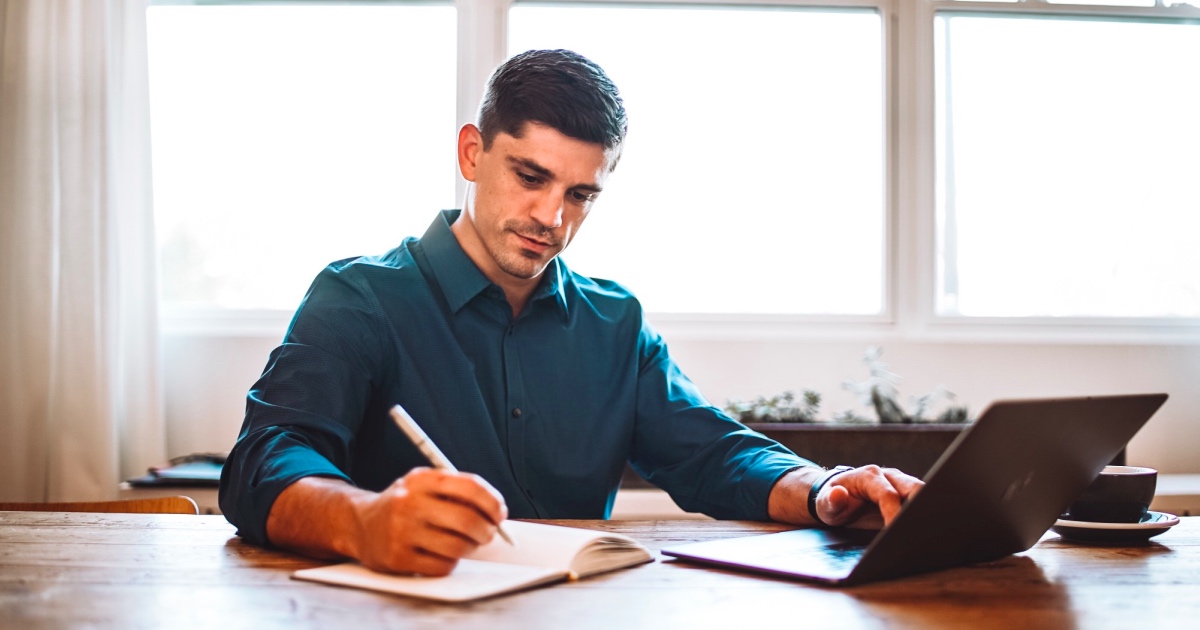 AWAI's Copywriters Initiative program is designed to help AWAI and other companies make sure there are enough qualified copywriters to write long-form direct-response sales letters. These are in-depth projects that companies in many industries rely on to promote their products or services.
It's an in-depth live training program led by Sandy Franks, AWAI's Copy Chief, who has 29+ years of experience writing winning copy and training copy teams for Agora Publishing — and she's a master marketer. She knows what works with sales letters, and she's ready to take on a small group of up-and-coming copywriters and mentor them.
In the program, Sandy will teach you the main elements of successful sales letters, including the Big Idea, headlines and leads, Proof, offers, order forms, and more.
The core of the Copywriters Initiative program is 12 live learning modules led by Sandy that go over, in-depth, how to write each of these elements effectively. You'll discover how to write headlines that grab attention and leads that stir up emotion and draw the prospect into the letter, and much more.
As you go through each session, you'll apply what you learn with writing assignments. And you'll get personalized feedback on everything you write. In fact, the first module deals with picking what product to write about. It's important because as you complete your "practice" sales letter throughout the program — with expert help — you're not only mastering each element with expert help … you also have a spec assignment you can send to a potential client. They could hire you if they like what they see.
There are also live Q&As after each learning module to ensure that you understand everything completely.
You'll also take part in Hot Seat sessions in which you can submit your copy to be critiqued live by Sandy and other guest professional copywriters. It's a positive experience that reinforces your learning.
Plus, you'll receive three bonus webinars that further refine your skills and help you establish yourself as a sales letter copywriter: Name Generation: What Every Client Needs and Wants, What Marketers Expect: How the Copy Process Works, and How to Land Any Client You Want
Another important element of the program is access to a members-only website with plenty of support material, including a copy template to speed up your writing process, a swipe file of "control" copy, a selection of AWAI training programs, the Ultimate Copywriter's Reading List (books, articles, and more to support your learning), and more.
And not only will Sandy be leading the live learning modules and answering questions during the post-session Q&As, she'll also be available via email to address any concerns, questions, or anything else related to copywriting or your freelance career.
The Copywriters Initiative is your chance to master long-form sales letters.
Only a small number of trainees will be allowed to take part in order to ensure personalized feedback for everybody in the program.
Your last chance to take part in the AWAI Copywriters Initiative is March 26th — if it hasn't sold out before then.

The AWAI Method™ for Becoming a Skilled, In-Demand Copywriter
The AWAI Method™ combines the most up-to-date strategies, insights, and teaching methods with the tried-and-true copywriting fundamentals so you can take on ANY project — not just sales letters. Learn More »

Published: March 23, 2020