Now Hiring: 11,023 Email Copywriters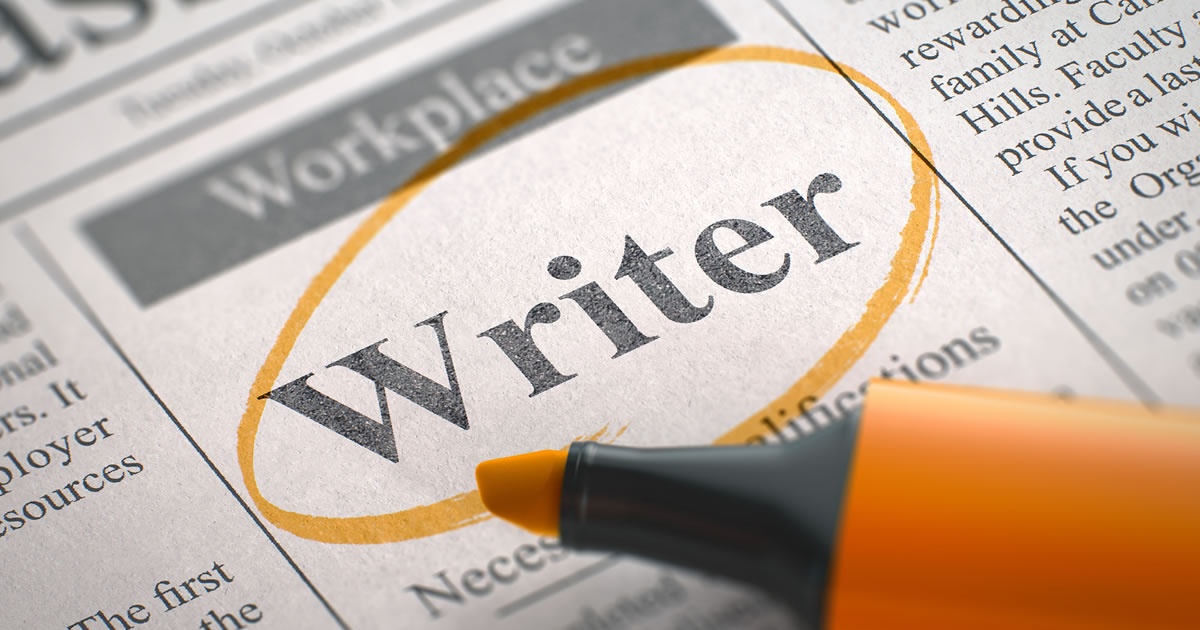 I want you to imagine something with me for a moment …
You're surfing the internet job sites, looking for copywriting gigs, and you stumble on a listing that literally makes your jaw drop …
"WANTED ASAP: 11,023 copywriters to write emails for a wide variety of niches. Immediate work with exceptional pay and long-term possibilities. Please apply within."
WHAAAAAAT?
You blink your eyes and shake your head, wondering if you really just saw what you just saw …
Because you could have SWORN the ad said they needed 11,023 email copywriters. But that's just crazy, right? Can't be true.
Or CAN it?
I'm here to tell you that's EXACTLY what's going on inside the internet job-wanted landscape right now, this very second.
No kidding — before I sat down to write this, I did a little searching online. I went to 10 different job sites and typed in the search term "email copywriter."
These are popular sites most of you are fully aware of and have probably perused at some point. And the total results of all my searches? 11,023 people looking for email copywriters.
ELEVEN THOUSAND AND TWENTY-THREE.
And that's not even including other related search terms like "email writer" or "autoresponder copywriter." If I added those in, I bet the number would be much higher.
Now, I know what you're thinking. "That's great Jay, but how many of those were duplicate listings on different sites?" Fair question …
Let's say, for the sake of argument, as many as 30% are duplicates. Darn, that takes us down to a paltry 7,716 results. You're right — it's not even worth pursuing (tongue firmly planted in cheek) …
See what I'm getting at here?
Right now, the opportunity for email copywriters is enormous. Not starting tomorrow. Not next week. Not next year. RIGHT. NOW.
Literally thousands of potential clients are out there as we speak, looking frantically for a qualified email copywriter to step in and help them with their project.
And they're ready to pay accordingly, because they know how incredibly powerful email marketing can be. In fact, according to recent reports by the Direct Marketing Association, for every dollar spent on email marketing, the average return is around $32.00.
That's like walking up to a slot machine, dropping $1.00 in, pulling the lever, and getting $32.00 back. Every. Single. Time.
I don't know about you, but if I found a machine like that, they'd have to drag me away kicking and screaming (and I don't even like gambling) …
But the truth is, any business owner or marketer who is ignoring a potential 3,200% ROI (or more) is … well … just plain ignorant (and losing a heckuva lot of money).
However, most have already seen — if not experienced for themselves — how effective a good email marketing campaign can be. And it all starts with the right message to the right people.
That's where YOU come in.
So what's the fastest, easiest way to tap into this bursting-at-the-seams gig opportunity? Here are three things you can start doing today …
1) Set Up a Daily Search System: As part of my copywriting coaching services, I do a daily search for my students and send them a list of red-hot copywriting job ops …
And let me tell you — email copywriting is a HUGE niche right now. I'm seeing more and more people looking for this specialty every week, with new jobs popping up all the time …
Take a few minutes a day to look through the job sites for these gigs. Bookmark all the biggies — Indeed, Simply Hired, Glassdoor, Zip Recruiter, LinkedIn, even Craigslist — and do a quick search. Won't take more than a few minutes, but can reap MAJOR benefits if you do it on a consistent basis.
This is SO easy and SO simple to do. But I rarely see copywriters doing it consistently. Which is a shame, since there's so much work out there to be had. (Don't forget DirectResponseJobs.com either.)
2) Be Open to More: Wanna know a secret? Most clients want more than just emails. A LOT more …
When I was still focused on writing for clients, emails and autoresponders were my specialty. But, once the deal was struck, they would inevitably ask, "Do you also do (insert different copy project here)?" 90% of the time, they needed more copy written.
Be open to whatever the client wants. Think of your skills as a tool belt, and emails are just another tool. But you also have a variety of other loops, pockets, and holders that feature all your other copywriting skills as well.
Web copy? Got it. Sales pages? You bet. Social media? Can do.
So, start with emails, and then if you want, ask "What else can I do for you?" Chances are, there's another big pile of cash on the table, one you didn't even see. And it will get pushed right over to you.
3) Get the Proper Training: Emails can be a bit of a different animal when it comes to copy structure …
While it's true that a good, powerful email will feature solid, proven-to-work direct-response principles, there's a whole lot more you need to know to get it opened, read, and clicked-through.
That's why I created Email Copy Made Easy. This program is specifically engineered to hand you a step-by-step roadmap for writing emails that make your clients come back to you again and again for more.
You don't have to start from scratch. You don't have to learn something completely new. All you have to do is follow my lead.
Heck, I'll even show you lots of examples of my best work (and some I'm not so proud of) so you can model and swipe accordingly, as well as offering you a tried-and-true marketing plan to get clients FAST.
Can you say, "plug-and-play career-accelerating solution?"
As you can see, the opportunity for email copywriters is bigger than it's ever been. And there's no sign of the gravy train slowing down …
You ready to hop on board? I'm ready to help you. Or … are you going to sit and watch it go by? Let us know in the comments below.

The AWAI Method™ for Becoming a Skilled, In-Demand Copywriter
The AWAI Method™ combines the most up-to-date strategies, insights, and teaching methods with the tried-and-true copywriting fundamentals so you can take on ANY project — not just sales letters. Learn More »

Published: January 20, 2020