Swipe Files Lead to Big Sales Breakthroughs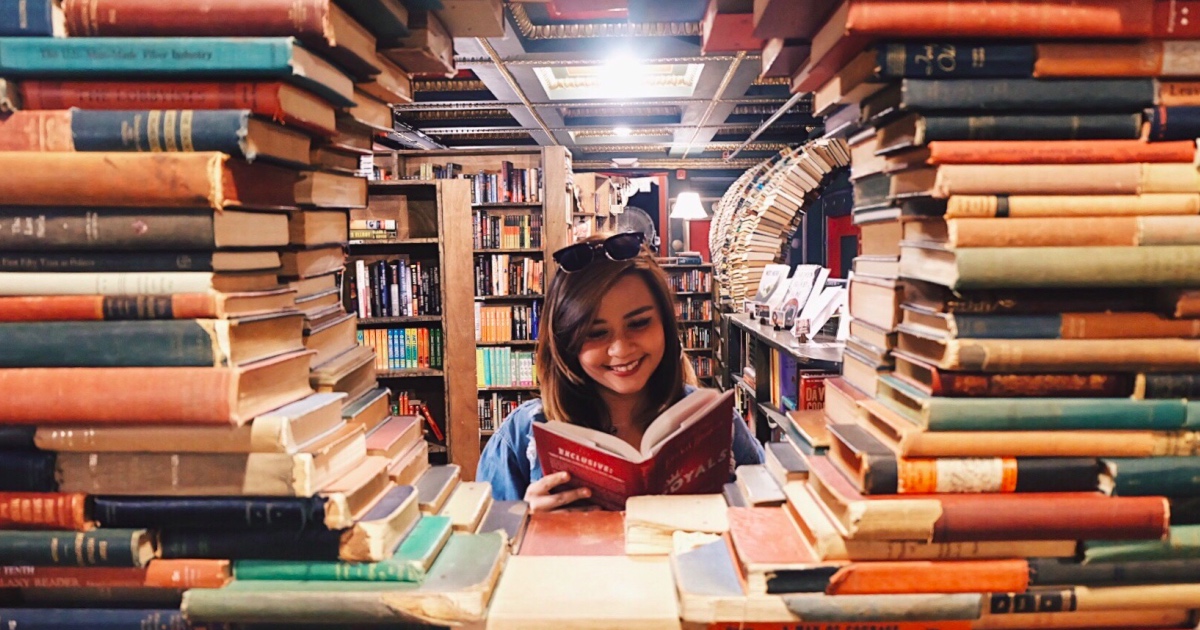 He had just spent the last four days digging through an enormous amount of dirt, sand, and rocks.
Although he was near exhaustion, he wasn't about to give up — even if that meant he would have to dig all night.
After all, he had spent the last 15 years of his life on this mission.
Early the next morning, as the sun began to rise, he cleared the remaining small bits of debris blocking the tunnel's entrance.
He slowly inched his way down the deep dark pathway until he stood in front of a set of sealed stone doors.
The rest of his team followed behind. They waited patiently as he drilled a small hole in the top corner and placed a candle inside.
It began to flicker from the air trapped inside. As he peered through the hole, a colleague asked, "Can you see anything?"
To which he replied, "Yes. Wonderful things."
And that, Dear Copywriter, is how Howard Carter unearthed one of the greatest archaeological finds the world had ever seen: the tomb of King Tutankhamun.
Carter was a British archaeologist and scholar who stumbled onto an archaeology career at the age of 17. Nearby his home in Norfolk, England was Didlington Hall, a mansion owned by Jeffrey Amherst the first, also known as Baron Amherst.
Turns out the family had a rather large collection of Egyptian artifacts throughout the house. And whenever Howard stopped by for a visit, he spent a good portion of his time examining each one of the ancient items.
Realizing his fascination for the ancient artifacts, the Amherst family invited Howard to join a family friend on an excavation in Egypt. That wouldn't be his first time digging in the desert sands of Egypt.
He worked alongside many other archaeologists, getting to know the area well. At one point, he was appointed as Chief Inspector of Egyptian Antiquities Service where he supervised different excavations.
In 1907, Lord Carnarvon employed Howard to supervise a series of excavations that involved locating noble tombs located in the famous Valley of Kings. Howard gathered up a team of diggers and off they went searching for lost tombs.
But their efforts yielded very little results. So few that by 1922, Lord Carnarvon told Howard that he had only enough resources left to fund one final excavation.
Knowing time and money were about to run out, Howard had his team return to an area they had abandoned a few years earlier. He recalled they had come across a line of huts and now had a hunch this area would lead them to a tomb.
So they began digging. When one of the water carriers went out to fill up jugs of fresh water for the diggers, he came across a stone with strange markings on it.
Howard shifted the dig efforts to the stone. On November 6, 1922 he uncovered the steps that lead to King Tut's tomb.
I'm certain by now you're wondering what the discovery of King Tut's tomb has to do with your career as a copywriter? What I didn't mention until now is that Howard Carter kept a diary of every one of his digs. The truth is, he was a prolific writer.
One diary is so big, it fills up a three-ring binder that is stuffed with pages and pages of notes. After Howard became famous for finding King Tut's tomb, his diaries served as blueprints for other archaeologists on how to find and properly excavate a site.
Howard created one other thing that was instrumental to other archaeologists digging in the area, and I'll tell you about it in just a moment. For now, let's talk about how those diaries are like having access to an expert's private Swipe File.
Look, the truth is, you can't make any headway in your copywriting career unless you have a Swipe File that you actively use.
If you're not familiar with the term, a Swipe File is a collection of successful, eye-catching, or interesting promotions, sales letters, and ads, put together by savvy copywriters who recognize the importance of having a library of ideas to "swipe" from.
Every six-figure copywriter has one.
In fact, reading a sales letter from a Swipe File is one of the first things the Copy Chief for Agora Financial Publishing has his junior writers do. And to show how important that is, the copywriters for that division have generated roughly $200 million in sales.
They're not just reading those sales letters for entertainment purposes. Nope, they're reading them to find the strategies and structures that were used. In other words, just as Howard was trying to determine where to dig, the junior writers are reading controls to figure out what makes them work and why. They look for patterns and clues, and reverse engineer why it was effective.
What's neat about having a Swipe File is how easy it is to create one. You simply start collecting and keeping sales letters that you can access at a moment's notice.
I have a Swipe File I refer to often. Mine is similar to Howard's in that I print out each sales letter and then stick it in a three-ring binder. I've got at least five binders piled up in the corner of my office.
My Swipe File is small compared to other "A-list" copywriter Swipe Files. Take Carline Anglade-Cole. She's an "A-list" copywriter for the health industry. She's written so many control letters, she's been nicknamed "Queen of Controls." (By the way, Carline is willing to teach you everything you need to know about writing for the health market, so you can earn big fees and big royalty checks. Here's the details.
But here's the thing. Two years ago, her Swipe File was made up of 19 binders of just her winning controls! By this time, I'm certain one or two more binders have been added.
Swipe Files can teach you a lot about copy from how to create eye-catching headlines, write a compelling lead, what kind of proof to use to support your claims, and how to draft an irresistible offer.
But they can also help you identify the theme of the sales letter, what we also call a Big Idea. The more you're able to spot a good idea, the more you're able to come up with one for your client.
When you know how to do each one of these things … write a good headline and lead and develop ideas, you become a sought-after copywriter.
So don't dismiss the power of a Swipe File. In fact, if you don't have one, now is the time to get started.
The other accomplishment Howard Carter is known for is creating a grid-like map of suspected dig sites. This made it easier for future archaeologists to know where they should spend time digging. And when Howard retired from digging, he wrote books on Egyptology in the hope of passing his knowledge on to a new generation of archaeologists.

The AWAI Method™ for Becoming a Skilled, In-Demand Copywriter
The AWAI Method™ combines the most up-to-date strategies, insights, and teaching methods with the tried-and-true copywriting fundamentals so you can take on ANY project — not just sales letters. Learn More »

Published: November 18, 2019