5 Productivity-Boosting Tips for B2B Copywriters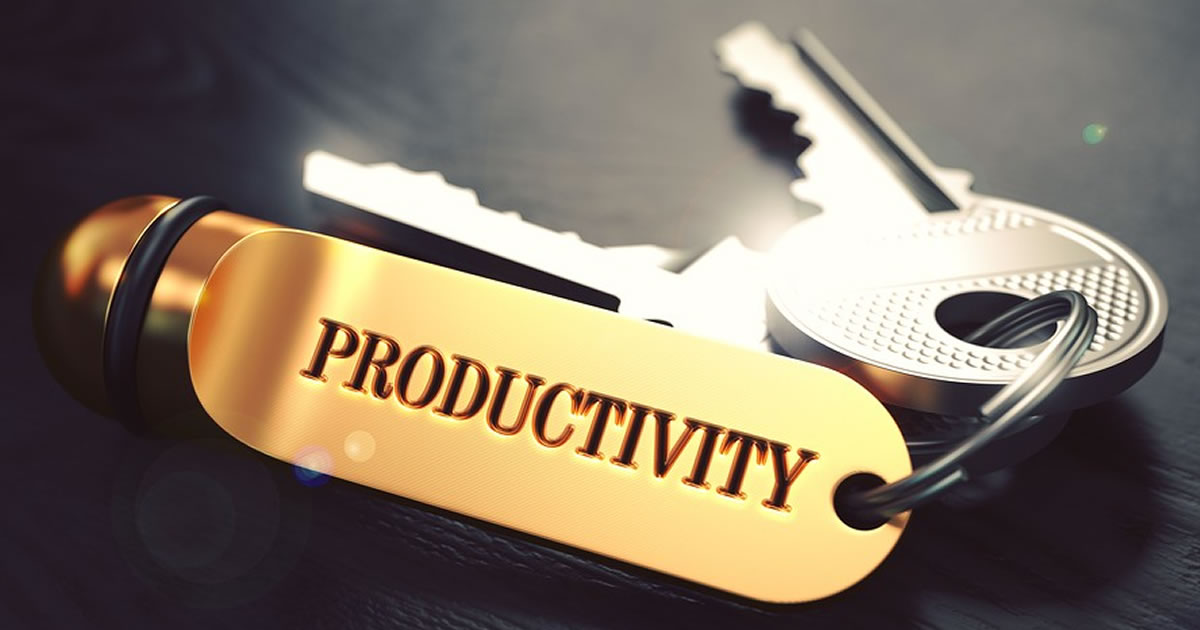 Working from home and being productive as a B2B copywriter can be challenging with all the opportunities to become distracted. It can be hard to stay on task.
From that pile of laundry you just can't seem to forget about to the urge to binge-watch your favorite show on Netflix, staying focused can seem like work all on its own.
And once you factor in prospecting, networking, and the basic duties of running a B2B copywriting business, you can quickly start to feel overwhelmed.
Below are five practices that will help you become more productive, allow more time for paying work, and boost your bottom line.
1. Make to-do lists and not-to-do lists
Spending a few moments at the end of your day making a to-do list for the following day seems like a no-brainer and it is.
As writers, most of us have been making to-do lists for quite some time.
But have you ever considered making a not-to-do list?
This may seem like a waste of time at first, but making a list of the things that tend to keep you from working can help you become more aware of how to better manage your time. By first identifying these things and then taking the time to write them down, you will be more likely to hold yourself accountable for the ways you are undermining your productivity.
For example, do you check your email continuously, interrupting your flow, or do you maintain discipline and only check it at the beginning or end of the day?
2. Leave the house for lunch
A recent study by Tork reveals that 90% of North American workers claim that leaving the office for lunch (or in a freelance copywriter's case, the house) midway through the day is beneficial to both their focus and production.
The study also reveals that overworked employees often experience chronic stress which over time can lead to burnout.
I'm not suggesting you go out to a restaurant every day for lunch or that you need to leave the house for a full hour or more. I am, however, suggesting you take time each day to get out of the house and go for a walk, eat your lunch at a nearby park, meet a friend for coffee, or go to the gym and workout.
The idea is to get out of the house for at least 20 to 30 minutes daily. Do not to spend this time answering emails or doing any other work-related tasks.
3. Meditate
It's not just for hippies anymore. In 2014, Aikens conducted a study supporting the idea that a regular meditation practice can not only help your productivity but can also improve your memory, your creativity, your mood, and reduce stress.
The authors of the study calculated a possible company savings of up to $22,000 per employee, based on the potential increase in workforce productivity.
With numbers like that, it's no secret why top companies including Apple, Google, and Nike (to name a few) encourage employees to practice meditation.
You don't have to spend a lot of time on this, try 5 to 10 minutes a day. Follow a short guided meditation each morning before you start work and you will see a significant difference in your productivity, along with other aspects of your life.
AWAI even has a meditation program specifically for writers.
4. Set daily production goals
Author Stephen King is well-known for his persistence and follow-through of daily word count goals, along with his unwavering determination to keep anything from getting in the way of reaching said goals.
Setting daily production goals and holding yourself accountable to them along with keeping track of your progress will not only help you stay motivated, it will help you understand your capabilities as well as your limitations.
These daily goals should be in addition to, not in place of, any long-term goals you are working towards.
5. Reverse schedule
Each morning, try taking your to-do list and mapping out a reverse schedule.
It works as follows.
Pick a time when you'll finish working for the day and write it down. Then while referencing your to-do list, fill in the times you will work on each task working backwards towards the beginning of the day.
Remember to be honest with yourself about the time necessary to complete each task. You will end up with a schedule for the day.
Following the schedule and keeping track of your progress will not only help you avoid overscheduling, but it can also give you valuable insight into the amount of time you will need for different tasks.
Creating good habits, sound methods, and being determined are key factors to being productive as a B2B copywriter. Following these tips, along with experimenting and finding out what works for you, will help you boost your productivity, increase your earnings, and give you more time to enjoy the writer's life.
This article, 5 Productivity-Boosting Tips for B2B Copywriters, was originally published by B2B Writing Success.

The AWAI Method™ for Becoming a Skilled, In-Demand Copywriter
The AWAI Method™ combines the most up-to-date strategies, insights, and teaching methods with the tried-and-true copywriting fundamentals so you can take on ANY project — not just sales letters. Learn More »

Published: November 7, 2019