A 4-Part Strategy for Copywriters Who
Want More Referrals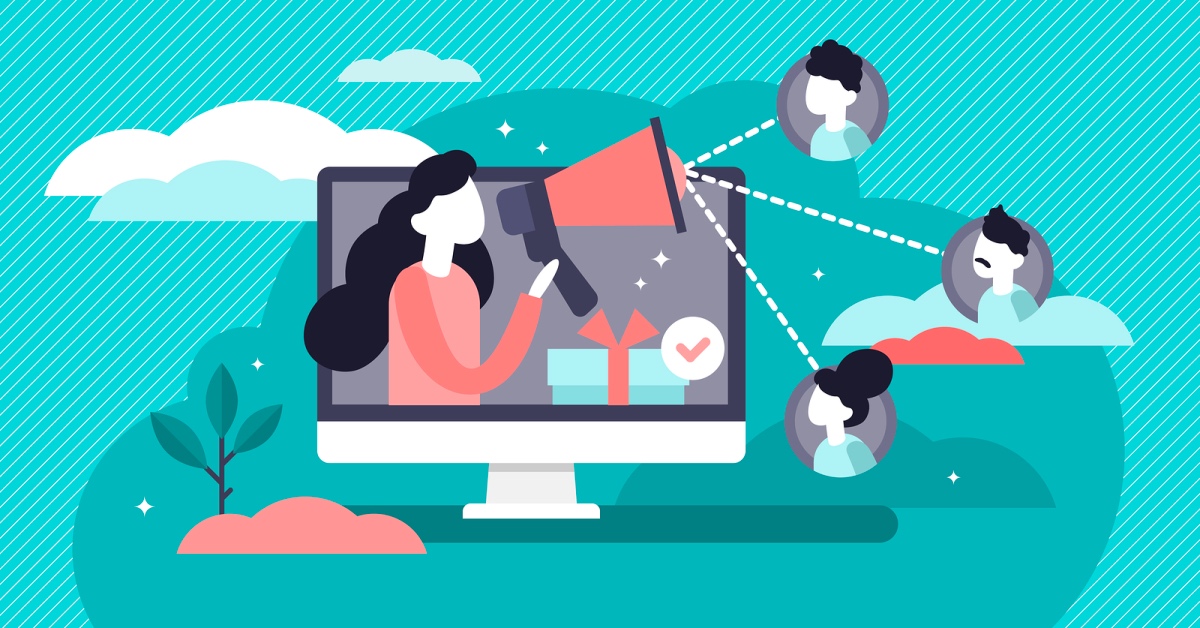 Would you rather grow your copywriting business by cold calling strangers who have never heard of you or by having conversations with warm prospects who have been introduced to you by referrals?
Silly question, right? Given the choice, most people I know would choose referrals.
So, why don't they?
Because they haven't learned the secret of getting referrals on a reliable and consistent basis.
I once had a sales job where I spent all day "dialing for dollars," cold calling businesses and trying to speak with the decision maker in charge of their computer training. It was awful. And, calling it a cute name didn't make it any better.
When I quit that soul-sucking job 22 years ago, I vowed to never cold call anyone ever again.
I haven't.
Because I found a better source of leads. A source that leads to better clients. I found the strategy of getting new business through referrals.
In the past 22 years, I've generated referrals for selling computers, selling payroll services, selling housecleaning services, selling skincare and cosmetics, and selling my web-copywriting services.
Referrals are great, but getting them can be unpredictable. You're reliant on other people to spread the word about you and connect you with others who need and want the solution you provide.
Over the years, I've tried many ways to better control the referral process. Some worked. Others didn't.
I've taken what did work and turned it into a four-part strategy for getting referrals that I've used to successfully grow my web-writing business without cold calling. I've taught it to clients who have used it to grow their businesses. You can use it to grow yours, too.
The four parts of my referral strategy are summed up in the acronym SNAG. I'll explain …
S — Strategic Partnerships
Strategic partnerships can be a great source of referrals. The best strategic partners are those who work with the same clients you want to work with and who provide a complementary, not competing, product or service.
For example, web designers have been some of my most lucrative strategic partners. They handle the design and coding of the client's website … making it look amazing and function properly. That's their strength. Writing copy is not.
That's where I come in. They refer the client to me for the web copy, and we work as a team to create an awesome website for the client.
Other strategic partners I have who refer clients to me include CPAs, bookkeepers, lawyers, video production companies, and insurance agents. They work with business owners to protect and keep their businesses running. I work with these same business owners to communicate with prospects and current customers, clients, and patients to generate more leads and more sales for their businesses.
My web-writing services complement what my strategic partners offer without competing with them.
Your strategic partners may look like mine. You may find others who are different. To determine who your strategic partners may be, ask these questions:
Who works with the same clients I want to work with?
Who can naturally recommend me to their clients as a solution to a problem they themselves can't easily solve?
N — Network to Connect
Networking can be very effective, and it was the first thing I did as an alternative to cold calling. I attended as many mixers and networking events as I could with a stack of business cards to hand out to as many people who would take them as possible.
I may have gotten a few calls here and there, but nothing compared to the time and effort I was putting in. I was discouraged, but I was even more determined that I was NOT going to resort to cold calling.
So, I did some research. I joined BNI (Business Network International) and learned how to network to get results. I call it networking to connect, not sell.
Instead of simply showing up and handing out business cards, I learned to have a plan and intention of building relationships when attending networking events. Instead of going in hunting for new clients, I learned to plant the seeds for future referrals.
Now, before I go in to a networking meeting or mixer, I ask myself:
Am I looking to meet new strategic partners today?
Am I looking for people I can connect with others who may need their services?
What will success look like when I leave the event?
I'd much rather have meaningful conversations with a few people than rush around handing out my business card to the masses. I get much better results — more referrals — this way.
A — Ask
"If you don't go after what you want, you'll never have it. If you don't ask, the answer is always no. If you don't step forward, you're always in the same place." -Nora Roberts
Building relationships with strategic partners and by networking to connect is great, but at some point you have to ask for what you want or you'll never get it. You have to ask for referrals, if you're going to get them.
I've learned that being strategic in asking for specific referrals yields far better results than simply asking, "Do you know anybody who needs a copywriter?"
For example, changing the question to, "Who do you know who ___?" is more effective than, "Do you know anybody?" I fill in the blank with a problem I can solve.
So, when asking for referrals, I say, "Who do you know who is unhappy with their website?" Or, "Who do you know who is struggling to keep in touch with their prospects and clients with regular email blasts?"
And, don't forget to ask your existing clients for referrals, too. Referrals from people who already have hired you to write for them are more powerful than anything else.
G — Give Referrals First
In my experience, one of the best ways to get referrals is to start giving referrals. The Law of Reciprocity essentially states that we humans feel compelled to respond in kind to what we are given. For example, if you pick up the tab for lunch this time, I'll feel compelled to pay for lunch the next time we get together.
The same applies to referrals. If I start giving referrals to a web designer, she'll start thinking of me when she has clients who need copywriting. Eventually, she'll start sending referrals my way to reciprocate for the referrals I've sent her.
The tricky thing with activating the Law of Reciprocity and giving referrals first is that the referrals must be given freely and without an expectation of anything in return. It's not always a one-for-one exchange, and sometimes you'll give many referrals before getting one in return.
You have to be okay with that, or your relationship will suffer. You have to trust that what you give, you will eventually receive.
Plus, helping people by giving them referrals just feels GOOD! It's a good habit to have.
SNAG Referrals and Grow Your Business
So, there you have it. My four-part strategy to SNAG referrals and grow your business by developing relationships with strategic partners, networking to connect, asking with specificity, and giving referrals first.
Start doing this, and you'll never have to cold call again.
This article, A 4-Part Strategy for Copywriters Who Want More Referrals, was originally published by Wealthy Web Writer.

The AWAI Method™ for Becoming a Skilled, In-Demand Copywriter
The AWAI Method™ combines the most up-to-date strategies, insights, and teaching methods with the tried-and-true copywriting fundamentals so you can take on ANY project — not just sales letters. Learn More »

Published: July 17, 2019