How to Use the Power of Your Limitations to Achieve Your Goals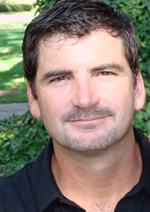 Bob Lucchesi
Hi everyone, Bob Lucchesi here, and I'm happy to be with you this week. I'm going to show you how to use your limitations – real or self-imposed – to propel yourself to achieve greater success throughout your life.
I know this sounds counter-intuitive and flies in the face of what a lot of "motivational" gurus would tell you. But, rather than looking at your limitations as something that's holding you back, I want you to look at them as fuel for your fire and guideposts on your journey to writing success.
First let's talk about the limits or constraints we writers – or anyone for that matter – face when trying to achieve a goal …
Here are some of the usual suspects …
I don't have enough time.
I don't have enough money.
I don't have the resources.
I don't have the education.
I don't have the right contacts.
I don't have enough experience.
I don't have the talent.
That's a whole lot'a don'ts!
Now, this is where those well-meaning "motivational" gurus would say, "Turn those don'ts into dos!"
To which I say … Don't!
Let those don'ts guide you and inspire you!
Here's what I mean …
You're five-feet, seven-inches tall – that's your limit or constraint. And, you want to play professional basketball. So, let your limit guide you to use your size to be more nimble, move faster and have better ball-handling skills … to out-maneuver your opponent, pass sharply and sink the 3-pointers better than anyone else. Let your limitation inspire you to beat the giants at their own game!
Don't think it can happen?
NBA player, Spud Webb – at only 5'-7" – "overcame" his height limitation. He won an NBA dunking contest in 1986 – not bad for someone "too short for basketball."
Here's an example from the writing world …
A publisher commissions you to write a book … and, since you're such a great writer, they expect the book to be one of the bestsellers of all time.
You're excited and can't wait to run off to your writing cave to start your literary masterpiece … when the publisher gives you some "parameters."
You can only use first-grade vocabulary, and … you can only use 50 different words. Huh? Yep … now, go write that masterpiece, you writer you!
Well … do you think that puts a constraint or limitation on you? Are you going to allow that to stifle your creativity? Or, are you going to let it guide you and inspire you!
A creative author named, Theo Geisel, was inspired by these limitations imposed on him by his publisher and decided to write that book. You may have heard of it … Green Eggs and Ham … and you may know Theo by his pen name, Dr. Seuss.
Given those constraints, which may have stopped most writers dead in their tracks, Theo allowed them to guide and inspire him to write Green Eggs and Ham, which has gone on to sell more than 200 million copies, making it one of the best-selling children's books in history!
So, today, start thinking about your current limits and constraints … and start thinking how you can use them to inspire you … to be more creative, get more done, and enjoy life more! Please share in the comments.
Tomorrow, I'll share my strategy for building a game plan to achieve your goals without a lot of stress and strain.

The AWAI Method™ for Becoming a Skilled, In-Demand Copywriter
The AWAI Method™ combines the most up-to-date strategies, insights, and teaching methods with the tried-and-true copywriting fundamentals so you can take on ANY project — not just sales letters. Learn More »

Published: September 7, 2015