Meet AWAI-Trained Writer: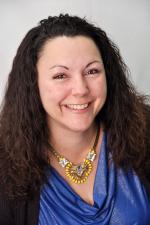 Sandy Ennis
| | |
| --- | --- |
| Location: | Sturgeon County, Alberta |
| Professions: | Copywriter, Researcher, Resume Writer, Desktop Marketer |
| Specialties: | B-to-B, Financial, Web/Internet |
| Website: | www.stemeconsulting.com |
Professional Background:
I am a Business Consultant where my research focusses on the relationships between business and behaviorism particular to diversity management. I strongly believe that knowledge empowers and provides individuals with the missing pieces to the broader picture will add value to their development.
My passion is to share experiences distributing the wisdom gained throughout the years and most importantly in the present. To celebrate milestones or successes in life is valuable whether these are large or small and outwardly sharing instead of internalizing makes us all more resilient and better people.
"Be the change you want to see", this has always been what drives my motivation as every day like everyone else, I also face the issues and pressures of our society today in one situation or another, whether during working and/or personal hours.
There are three key points that summarize this – acknowledging past success, making a difference, and building from a strong foundation.