The 15 Best Copywriting Niches and Specialties to Earn a Fantastic Living as a Writer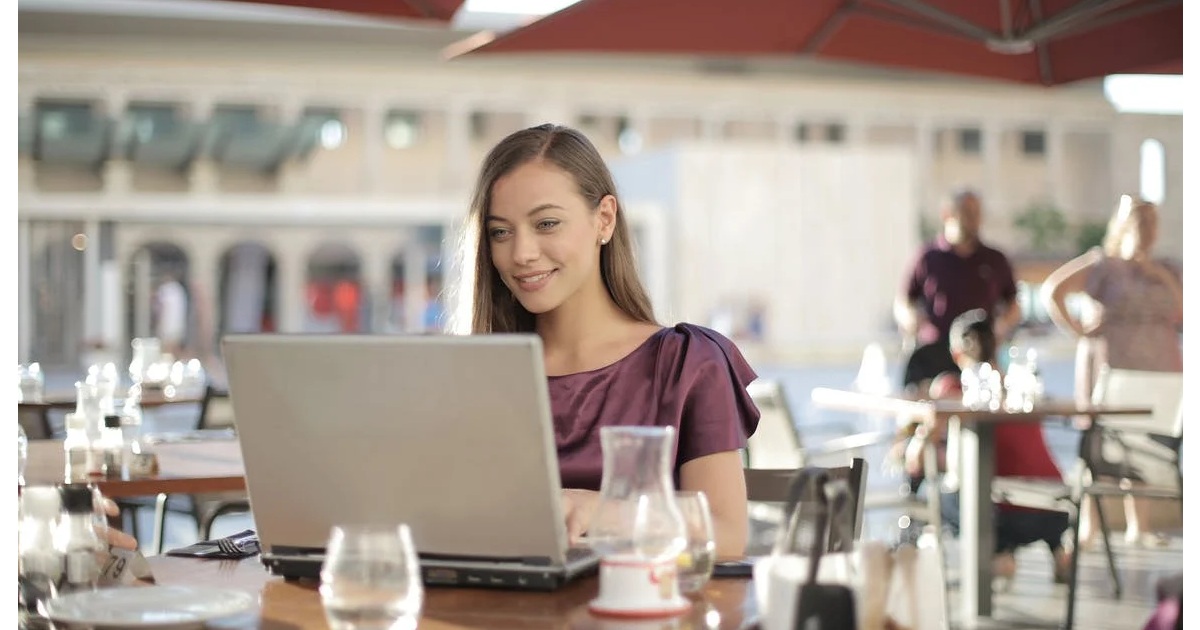 Ready to discover the most profitable copywriting niches… so you can land the best copywriter jobs, earn higher fees, and be valued by your clients?
Choosing a freelance writing niche is the first step toward becoming a well-paid writer and the step that most of AWAI's success stories will tell you was a huge game changer for their business.
A copywriting niche refers to any specific industry or market that you specialize in writing for.
Have a passion for wine or a background in SaaS? Then you have a very profitable niche to explore… and if not, there are literally hundreds of options to choose from!
But which industry niche is best for you? It's an important decision… one that shouldn't be made lightly.
Read on to learn more about why you should choose a copywriting niche… discover the most lucrative freelance writing niches today… and learn how to find the perfect fit for you.
The Niche Marketing Approach:
The fastest way to attract steady, enjoyable, and well-paid freelance writing jobs.
The ability to attract a steady stream of wonderful clients is a common point of anxiety for many copywriters. I know from my own experience and from talking with dozens of other copywriters — it can be challenging to find great projects on a regular basis.
However, when you choose a copywriting niche you have a lot of knowledge about or experience with, you become an authority on that market. High-paying dream clients begin to line up for your industry expertise.
Plus, when you choose a writing niche, you become a faster, better copywriter — you can charge more while working less!
The key is to niche yourself as the best copywriting resource for a particular market.
As a niche copywriter, you're focused on helping clients in a particular industry, such as these hot consumer and business-to-business (B2B) markets:
Alternative health
Financial
Self-improvement
Travel
Wine and food (think cupcake explosion!)
Small-business software
Commercial construction
Baby products
Senior health care
Green/eco clothing
Education (colleges and universities)
Home maintenance, repair, renovation
Jobs
Solar commercial solutions
Commercial or residential furniture
Christian
The Best Copywriting Projects
When I talk about the best freelance writing niches, I mean specific industries or markets like those listed above.
You can also choose to specialize in projects — like writing video scripts, SEO writing, or sales packages.
Twenty-five years ago, there were only a few ways to earn money writing. Today, thanks to the internet, there are hundreds of ways to make a living as a writer!
Even better? More businesses than ever before need to reach customers online — and they're willing to pay top dollar for niche writers who can help them do so. A few copywriting specialties are
email newsletters,
blog posts,
online content writing,
ghostwriting,
SEO writing,
direct-response copywriting,
magazine writing,
social media posts,
video scripts,
and more!
As you'll soon see, these projects offer a fun and lucrative way to earn a living as a freelance writer.
And although it may seem counterintuitive, there are many advantages of marketing yourself as a niche market copywriter or copywriting project specialist versus a general copywriter.
First, it's much easier to land today's in-demand content writing jobs and copywriting jobs when you're uniquely positioned among all the other copywriters out there.
Let's say a client goes online and searches for a copywriter who understands the home repair and maintenance market. In a sea of a thousand copywriters available online, how can they tell which copywriters are right for them? The problem is, they can't. And it's practically impossible for them to find you.
Now imagine you're a copywriter who specializes in the home repair and maintenance/do-it-yourself (DIY) market. Your website is all about writing for organizations related to contractor services, local and national building materials stores, specialty home products stores… all of it. You even have a background as a carpenter and home renovator.
This time, when the client looks online for "a home repair and DIY copywriter" (for example), your website will show up in Google results. The client sees your background and industry focus and is delighted to find you.
Powerful stuff. That's what happens when you're positioned as a niche market writer. This is true for any type of writing such as direct mail, web content, emails, case studies, white papers, resumes, press materials, articles, and even ghostwriting.
Second, it's easier to develop a copywriting expertise in one field and be seen as a valued peer.
As a professional writer, you need to stay on top of what's working today in online and offline marketing, right? And that certainly keeps you busy.
But as a "generalist" writer, you also have to constantly learn about various businesses that come your way. It can be exhausting to constantly be on a big learning curve… and time consuming. That's what general copywriters have to do with every project in many cases. Start from scratch every single time.
Of the many copywriting niches, let's say your specialty is the higher education market: colleges and universities.
You love that market, and you enjoy gobbling up industry facts and trends on a regular basis.
Plus, you regularly attend conferences where college enrollment is discussed as a huge marketing concern.
This means you're conversant with your college-industry clients about their concerns, and you understand enrollment rate statistics, the admissions process, the FAFSA financial aid application, the demand for online registration, the need for appealing viewbooks, and all the other jargon and tools that schools use to attract students.
When a college's marketing director needs to hire a talented copywriter to update their website and marketing materials, imagine how excited they are to find you — a copywriter who understands the challenges and terminology of college marketing… and how to write copy that appeals to students, parents, faculty candidates, administrative officers, employers, community allies, and so on.
This is where your specialized focus turns into gold… and you attract more of the well-paid freelance writing jobs. You'll be the marketer's clear choice for writing industry-specific copy.
The marketer will be thrilled to avoid "training" a non-industry copywriter because you already get it. That's worth a lot to a busy marketer, which means you can charge more for your services. Some of my clients have told me, "You're not the cheapest, but you know our industry. So we want to work with you."
Bonus: Your content writing jobs will actually be fun and highly rewarding.
When you're working in a niche market youlove, it won't seem like work to stay on top of industry trends and challenges. It will be stuff you want to read anytime. Clients will value your dedication and industry knowledge in a big way… and you'll have fun helping them.
Hardly sounds like boring or meaningless work, right?
Now you know the very basics of becoming a client magnet. All it takes is becoming a niche market copywriter or specialist, yes?
The next question is, how do you choose the perfect niche or specialty for you? Here's a super-quick way to get started:
How to Identify the Perfect Copywriting Niche for You
Start with your background and interests.
What industries do you enjoy or have experience in? Where do you have connections you can network with? What field has always attracted you? I know writers who have turned their passions for travel, food, senior care, fashion, financial planning, construction, and other interests into their niche focus.
Make sure the market is thriving.
Get online and do searches for any news or trends related to that niche market, such as growth trends, business forecasts, trade associations, and more. If the market has a lot of advertising and "buzz" online, chances are it's a very strong market. For example, the video gaming industry is huge and getting bigger every year!
Search for companies in that market.
Are you finding companies of all sizes and types (consumer and business-to-business) in this market? Who are the leaders? Who are the innovators? How big is the field of marketers? For example, in the bakery world, there are large national franchises, small regional bakeries, and local brick-and-mortar storefronts. There are online bakeries, pet bakeries, vegan bakeries, and companies that supply to bakeries. It's a big market.
The 15 Most Profitable Copywriting Niches and Project Specialties for Freelance Writers
If you're not sure which niche markets to consider for your copywriting business, start with the list below. These are some of the hottest niche markets out there right now and in the foreseeable future. In each of these areas, marketers are actively seeking skilled copywriters to help them boost their sales results.
Financial Services and Newsletters — The Most Well-Paid Freelance Writing Jobs Around
Your clients in the financial industry are companies that publish newsletters that offer financial advice, highlight stock picks, or teach investment strategies. You could also write for banks, credit card companies, mortgage brokers, insurance companies, or financial advisers. In terms of opportunity for the direct-mail copywriter, this industry is a giant.
Break Into the Financial Market
Health Copywriting — Working to Improve People's Lives
The medical and alternative health field is another example of the tremendous need — and opportunity — for good copywriters. In this market, you may find yourself writing a direct-mail package for a subscription newsletter, a vitamin supplement, a health-related book, or a hospital or university. Writing for this market can be very rewarding, because your letter may actually help connect people with a lifesaving product.
Self-Improvement — The Market That Pays You Six Figures to Improve Your Life
The self-improvement market is worth $9.9 billion. And by Market Research estimates, it's expected to grow steadily at 5.6% yearly. That means that within four years, the self-improvement/self-help market will become a $13.2 billion industry.
Christian Market — Writing for a Higher Purpose
Now you can combine your passion for writing great copy and your spiritual passion into a new and fulfilling career in the Christian market. This exciting frontier in copywriting niches is hot right now… and shows every sign of growing hotter.
Discover the unique characteristics of this market along with all the critical nuances you need to know about to succeed. Get the tools and know-how to combine your passion and your work into a wonderful and meaningful career in one of the fastest-growing markets today.
Break Into the Christian Market
Fundraising — Selling Your Services to Nonprofits
There are 1.6 million charitable organizations in the United States. And a huge number of them depend on direct-mail copywriters for their fundraising efforts.
Becoming a specialist in writing fundraising letters for nonprofit organizations can be very rewarding. Just think: Not only do you get to live the lifestyle of a freelance copywriter, but you get to do it through helping causes you believe in, such as sustainable living, child welfare, animal welfare, and many other niches.
Content and Copywriting Specialties — An Extraordinary Demand for Every Business
Never before has there been a higher demand for copywriting and content writing! New online businesses need start-up content. And existing businesses? They need better content to compete in an increasingly competitive landscape.
Here's why that matters for you as a writer…
Content writing can include online articles, FAQ pages, lead magnets, and support pages — any information prospects interact with online before purchasing. In other words, high-paying content writing opportunities are everywhere!
Become a Content Writing Specialist
Blog Writing — Earn Reliable Income with This Versatile Copywriting Niche
More than 1.7 billion people make buying decisions based on information they read in blogs… which means you have serious income earning potential as a highly skilled blog writing specialist.
So, if you're a freelance writer, learning the simple secrets to blog writing can fast-track your path to success. It's one of the simplest copywriting niches to master.
Get started with AWAI's proven program How to Write Blogs for Yourself and Clients: A Step-by-Step Guide to Blogging Success, and discover everything you need to know to become a blog writing expert today.
B2B Copywriting — A Six-Figure Income with Endless Opportunity
Many seasoned copywriters will tell you there's no better niche than B2B copywriting.
B2B copy targets decision makers at other companies — it informs and persuades those businesses to purchase a product or service from your client. These companies pay exceptionally well for freelance writers who can deliver results. Plus, the work is varied and interesting.
You can learn more about growing B2B copywriting niches and how to evaluate them.
Case Studies — Earn Up to $300 an Hour!
Most of us love a great story no matter the form. In fact, neuroscientists have proved that stories influence our beliefs and decisions. And businesses have taken note!
The right story can have a significant impact on the sales process. This is the reason why businesses are paying writers between $1,250 and $2,000 for a great story that helps them engage with their audience. If a business can become relatable or stir emotions in us, we're far more likely to remember them.
Write Case Studies and Help Companies Tell Their Stories
Digital Writing — A Billion-Dollar Industry that Connects Companies to Customers
Every day, more and more companies realize they need a stronger online presence. They need better words to help them show up and connect with their target audience.
According to IAB, in 2021 these businesses spent $189 billion in online advertising… and that was before The Leap sent digital marketing spending soaring.
If you want an endless stream of assignments — web writing might be the copywriting niche for you.
Write Copy for the Web and Other Digital Media
Direct-Response Copywriting — Charge High Fees and Earn Royalties
You can easily earn a fantastic living from all the copywriting niches outlined in this article. That said, if you want to make great money while writing just a few hours a day, it's hard to beat the direct-response copywriting niche.
Direct-response writing is any copy crafted to elicit an immediate response from the reader. Sales letters, for example, are the bridge between a company's product and the customer. Craft a powerful sales letter that persuades the reader to make a purchase, and you're on the way to earning a lucrative income.
Here's the beauty of direct-response copywriting…
Not only can you charge huge fees up front, but you can also request a 2%–5% royalty any time your sales letter generates revenue. Write a well-performing letter, and you could easily earn over six figures from one writing project alone!
Break Into the Direct-Response Copywriting Industry Today
Email Writing — One of the Fastest Ways to Earn a Living as a Writer
Time and time again, AWAI readers ask, "How can I start living the dream writer's life sooner rather than later?"
My answer is always the same: Start writing emails!
Here's what I love about emails…
They're short and to the point. I've heard some copywriting professionals say they can draft a winning email in less than 30 minutes! Plus, emails are easy to learn — you can pick up the fundamentals of writing an email marketing newsletter in less than a week.
One final note. Businesses big and small need ongoing email writers… people who can craft winning copy for every product launch, promotion, and affiliate offer. If you're looking for copywriting niches that deliver continuous income earning potential, email writing might be for you.
Learn How to Write High Impact Emails
E-Newsletter Writing — Earn Predictable Income Month After Month
E-newsletters are a commitment by businesses to provide a regular source of useful information to their subscribers. It's how businesses stay top of mind, offer exclusive deals, and get their information out.
Since this is important for any business, from small to large, they need to be able to rely on their writers to make those deadlines. This is why they often offer a retainer.
This means you get a consistent fee every month!
Earn Retainer Fees Writing Engaging E-Newsletters
UX Writing — Make Money Improving User Experience
More and more businesses are realizing that user experience (UX) drives purchasing decisions… and it's not just the design that matters. Each online interaction with a prospect impacts the user experience. So, every piece of content needs to be consistent, clear, and valuable. That's where you come in.
UX writers understand how to elevate the user experience so that every touch point with a brand is purposeful and user focused — and drives customer sales. UX copywriting is an excellent opportunity because it includes writing for every step of the customer journey. One or two clients could keep you well paid and booked solid for months!
Break Into the User Experience (UX) Writing Specialty
SEO Writing — Create High-Quality Content that Helps Businesses Show Up Online
Every business needs effective SEO content writing — writing that positions the company as an authority while increasing its visibility and connecting to target customers online.
When you specialize in SEO writing, you make every piece of content more valuable to your client… It's every company's dream to dominate search results in their market, and it's why businesses desperately need more SEO writers.
Make Everything You Write More Valuable Using SEO
There are numerous ways for you to earn a living as a copywriter. All you have to do is choose the right copywriting niche.If you'd like a step-by-step roadmap to not just choose a niche, but set up your niche-focused business and start attracting clients… check out our How to Choose Your Writing Niche system.
You'll learn how to specialize and become a client magnet. You'll also gain access to quick and easy ways to set up your niche-focused website, how to use social networking to your advantage, how to set your marketing on autopilot so you have more time to write, and so much more!