Write a Sample of This Short-Copy B2B Project … And You Could Earn $200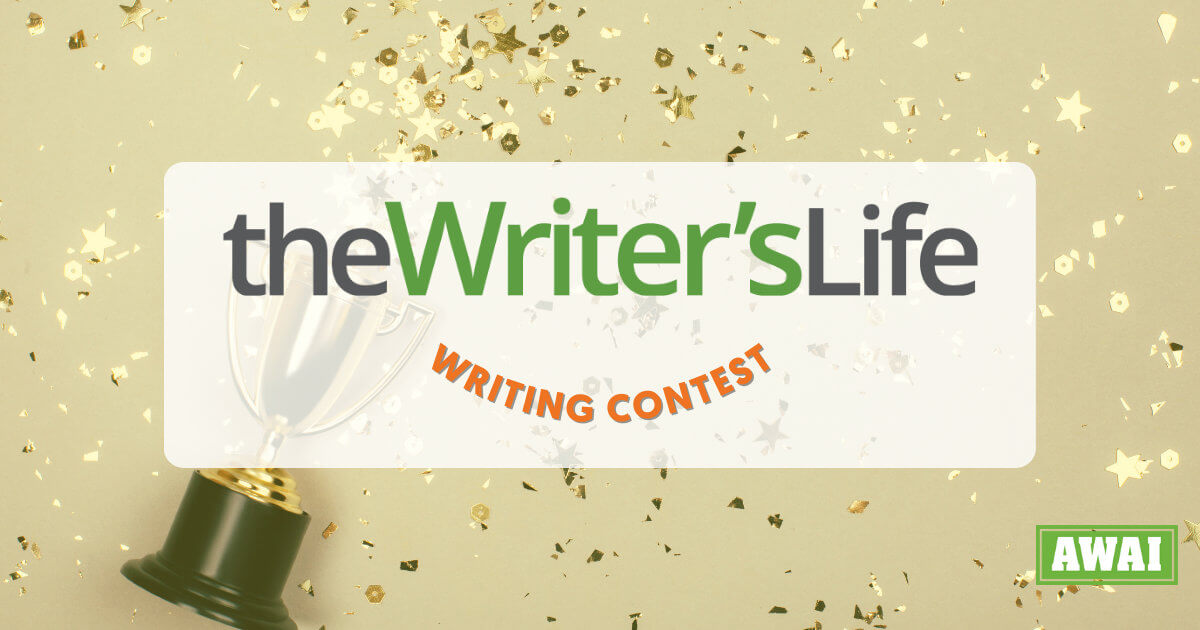 You could get paid to write emails for B2B, and have fun doing it! I realize that may sound a little odd … After all, shouldn't I be talking about the income potential or how much work there is out there for Business-to-Business (B2B) email copywriters?
Oh, I will!
But having a good time when working on projects is important, too. And I have to admit, I almost always have fun writing emails for my B2B clients. They rank number one on my list of the favorite types of projects I handle.
Why is that?
First of all, these tend to be short emails. With just a few exceptions, the average length is about 450 words. So I can comfortably write an entire email campaign — comprised of five or six emails — in a day. And that includes a midday trip to the gym followed by a leisurely lunch!
In terms of work-life balance, you can't beat that!
Here's an example …
One of my clients, a SaaS company that offers a bookkeeping app for small business owners, uses a "Free 30-Day Trial" to get new customers.
Those who sign up for the free trial receive a series of emails during that period designed to persuade them to buy once the trial is over.
With me so far?
Okay, obviously those emails during the free trial are crucial. The more effectively they're written, the more likely customers are to buy. So I spent about five hours re-writing those emails and, guess what? The new email copy resulted in a significant bump in orders.
That's another thing about writing email copy that's so much fun. You can make a big difference in your client's business.
(In case you're wondering, my fee for that project was over $1,500.)
Besides free trial follow-up emails, there are many other types of email copy you may write if you learn this specialty:
Emails promoting case studies, e-books, and white papers.
Emails generating leads.
Emails following-up and nurturing leads.
Emails announcing new products and services.
Emails for upselling and cross-selling customers.
Emails that engage customers and build those relationships.
Emails that promote webinars and other events.
Emails that sell new programs, such as training.
And more.
Why do B2B companies do so much email marketing?
Numerous surveys reveal that B2B marketers consider email as the marketing channel with the highest ROI (Return On Investment). Believe me, they know all-too-well that effectively written emails are crucial to generating leads, making sales, and building customer loyalty.
No wonder B2B companies send out over a million email campaigns — each week!
Who writes all these emails?!
Frankly, most are written by in-house marketing departments and outside marketing agencies. Most, not all. I can't give you a specific percentage, but I estimate that about 20% of email campaigns are written by freelancers.
Don't be fooled by that number. A 20% slice of the multimillion B2B email copywriting market is huge. That's why there's so much work out there for those who know how to write great email copy.
If you're interested in getting into this specialty, you need to learn three things:
The craft of writing emails for B2B companies. How to write winning subject lines, headlines, and body copy. Also, how to put together a multi-email campaign. (Very important!)
The latest best practices. You need to know what's currently working. The copywriting techniques that are getting the best open rates and conversions.
How to land email copywriting gigs. You need to target the right companies and know how to approach them. Also, you need at least one professional-level email copywriting sample.
The good news is, it doesn't take all that long to learn the above. And when you do, you'll be well-positioned to have as much fun as I do writing email copy for B2B companies.
So, now it's time for you to give this fun project a try …
Write a B2B Promotional Email … And You Could Get a $200 Prize
I'm going to brief you on a B2B copywriting assignment, right now, and if yours is one of the top three submissions, we're going to award you $200.
Not a bad payday for 83 words!
We're doing this because we want you to have immediate, hands-on experience with writing B2B emails.
Here's How It Works …
I'm going to brief you on the job, just like a real client would.
Once you've written your copy and gone through a few drafts to make it the best it can be, you'll submit it to us (instructions below).
Think about it. Whether you're one of our three winners or not, this is a professional copywriting project you can put in your portfolio!
And it's a great opportunity to get a sense of what it feels like to be given an assignment to write copy for a real client.
Let's get started …
Here's Your Assignment as the Copywriter …
You've been hired by the WarmCo marketing director to help write an email as part of a campaign for a new food warming unit.
WarmCo (a made-up name) will be exhibiting at an upcoming National Restaurant Association Show. You are writing an email inviting grocery retailers, independent restaurant owners, convenience store owners, and concession operators attending the show to visit their trade show exhibit, Booth 222.
As an enticement, the email will offer a 25% discount coupon good for six months. To get that coupon, the foodservice buyer will need to click a link in the email, which takes them to a landing page with more details. They can then pick up their personalized discount coupon at the trade show booth.
You can assume the prospective buyers are familiar with the trade show and the WarmCo name, but not this new product.
For the email, there will be a headline of 8 words or less that appears at the top of the body of the email itself.
Then a photo of the food warming unit, then up to 75 words of text, followed by a button for readers to click to learn more.
Don't worry about the photo, the More Info button, or the email subject line. And don't worry about including a salutation either … just focus on the body copy itself.
Your task is just to write:
Up to 8 words for the headline.
Up to 75 words for the body copy.
Basic Product Info …
Your client will always give you some briefing information like this, whatever you're going to be writing.
The product name is: WarmCo Mini Display Warmer
Target Audience for this email: Grocery retailers, independent restaurant owners, convenience store owners, and concession stand operators
Product: A two-door mini display food warmer with three shelves (Model W2DW-3S)
Features:
This display warmer features 470 watts of heating power to ensure your food stays hot and tasting fresh. The exterior is made of tempered glass for excellent heat retention and visibility, and the interior incandescent bulb provides outstanding lighting for your food. The pass-through design lets you restock it while it's emptied by customers. It's ideal for products like baked goods. The slanted shelves make products more visible to encourage impulse buys. Plus, for easy adjustments, the thermostatic controls provide precise and accurate changes to temperature.
Countertop installation
Two doors, allowing access on two sides
Three slanted shelves
Tempered glass exterior
Incandescent lighting
Thermostatic controls; adjustable temperature settings
470 watts; 120 volts
Dimensions: 16"W, 18"D, 26"H
Aluminum/Stainless steel material
CE Listed and UL Listed in USA and Canada
Made in the USA
Most foodservice operations will need to have at least one piece of food warming equipment. The right piece of equipment will preserve the food's fresh taste and help it maintain the correct texture, whether that's crispy or moist.
Important Tips
The Target Audience is grocery retailers, independent restaurant owners (not franchisees of restaurant chains), convenience store owners (C-stores), and concession stand operators.
Remember, your task for this email is to encourage foodservice buyers to visit the WarmCo Booth 222 at the National Restaurant Association Show and see this new product when they're at the show.
Submission Details
This contest has ended. Check out the winners, here.
Do you have any questions? Let us know in the comments.

The AWAI Method™ for Becoming a Skilled, In-Demand Copywriter
The AWAI Method™ combines the most up-to-date strategies, insights, and teaching methods with the tried-and-true copywriting fundamentals so you can take on ANY project — not just sales letters. Learn More »

Published: March 16, 2023