It's a Fact: Humans Are Hardwired for Stories …

Tell Us About Your Story in Less Than 400 Words … and You Might Get Paid $200 for Your Effort!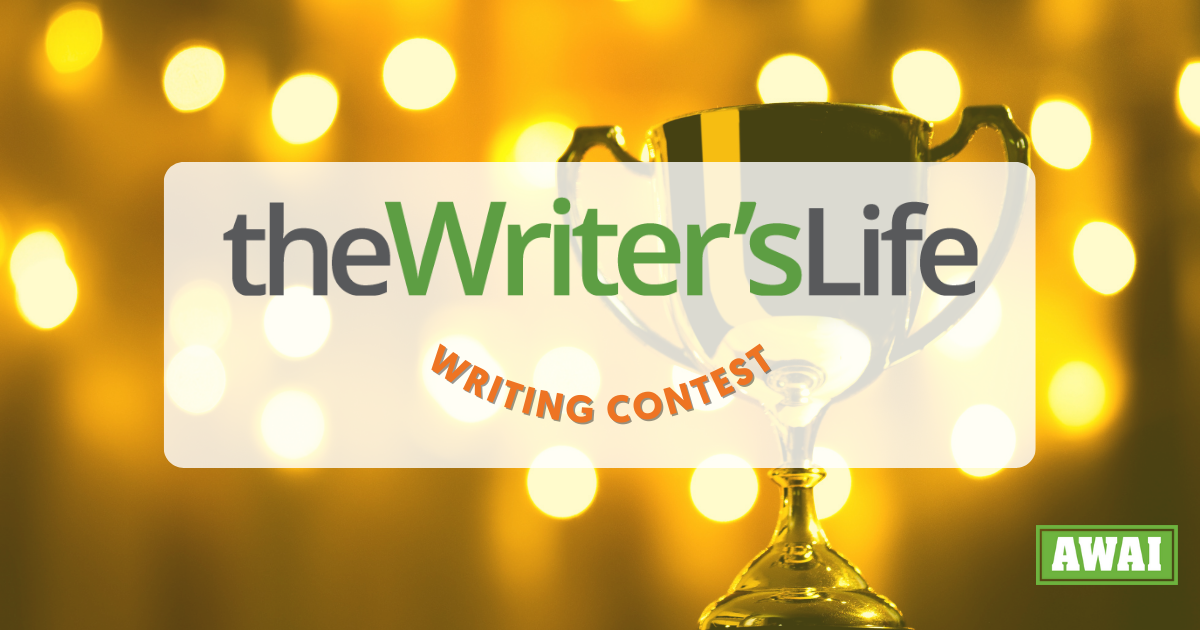 Stories not only tell us what memories to hold to but can also be used as a way to teach and learn new things.
That's because as humans we are hardwired for stories. And I mean that literally too.
For years, neuroscientists have been studying what happens inside our brains when we hear or read stories.
And what they've found is fascinating. A good story causes the brain to release dopamine, a neurotransmitter that can increase a person's blood pressure and heart rate.
That's because the mind is a processor of stories, not logic. In experiments where logic puzzles were integrated into stories with characters, 70% of participants were able to recall what the story was about and identify each puzzle.
But when the puzzles were presented without a story, the rate dropped to 10%.
The good news for you is that anything can be turned into a story, including your own history.
And that, dear reader, is the basis for this month's writing content.
We want you to tell us about yourself in less than 400 words.
Now, hold on … Before you jump right in, there are guidelines you'll have to follow, and I'll tell you what they are in just a minute.
For now, let me explain more about this writing challenge.
Creating your own Money-Making Website is a simple way to make money from your writing, without clients.
I'm talking about websites where you share articles with readers on topics you love or subjects that are close to your heart. Or on a random topic you simply know a lot about — or want to learn a lot about … Like growing tomatoes!
Think I'm kidding? Let me introduce you to AWAI member Kathy W. A simple conversation led Kathy to a brand-new source of "spare time" writing income. Her husband had been looking over his tomato plants and found spots he didn't recognize on them.
When their online search efforts to identify the problem led to a frustrating lack of information, Kathy realized she could create an informational website that would help fellow gardeners.
Her Money-Making Website, called TomatoDirt, which is about planting and growing tomatoes, was born.
Starting with modest web traffic and building up the site in her spare time, Kathy realized one day that the income she was generating was paying enough to cover her son's expenses in law school! After his graduation, the income then paid for her daughter's expenses in medical school. With both children now done with school, Kathy's got a number of ideas for how to spend that "extra" money. 🙂
And Kathy's not the only writer creating "extra" income from her informational website, either.
There's Andrew M., who wanted the means to finance a dream of traveling with his wife full-time around the Australian Outback. Andrew created TopWireTraveller to fund and share their adventures. They have the freedom now to do whatever they want, wherever their travels take them!
If Kathy and Andrew can create their own Money-Making Website, no doubt you can do the same. And one of the things you'll want to include on your Money-Making Website is an About Us page.
See, when people visit websites, they click over to the About Page, which helps them learn more about the products and the people who started the business. The About Page makes your website feel more "human," letting visitors get to know you.
In fact, studies show that 52% of consumers say the first thing they want to see when they visit a website is the company's About Us page.
Studies have also found that people are more likely to trust your website if they identify with your story.
And that brings us back to this month's writing contest. Here's your chance to create copy for an About Us page that would go on your own Money-Making Website.
By the way, if you don't have a Money-Making Website yet, you'll still want to learn how to write an About Us page, because clients need them too.
So this challenge is a win-win no matter what.
And it's easy to participate. Write up a good About Us page, send it to AWAI, and you could be one of three writers awarded a check in the amount of $200.
Here are a few tips on writing your About Us page.
Writing tip #1: Be authentic. Website visitors want to peek behind the curtain and see if you are a real person and someone they'd like to do business with. They want to know if the business is family-owned, what your core values are, and a little history. You'll want to tell your story in an engaging and compelling way.
Writing tip #2: Facts over hype. Don't sound like you're boasting. It's easy to brag about your accomplishments, but you don't want to overdo it. A website visitor wants to know you are credible, but they don't want you to brag about it too much. Remember, the About Us page is for the reader. It's how they get to know you … which brings me to the next tip …
Writing tip #3: Make it about the reader. One of the easiest ways to make a website visitor feel comfortable is to include the word "you" in your copy. A simple transition technique is to craft a line such as "You probably know what I mean," or "You might feel this way too," or even something like "In just a few minutes, you'll understand why this subject is important to me."
Writing tip #4: Inspire trust. Your About Us page should do more than communicate what's special about your products or services; it also must inspire trust. A key to building trust is to tell your readers where you are. To visitors, you're just a website address, and that's pretty impersonal. But letting them know your location feels more personal.
Now that you have a few tips on writing an About Us page, it's your turn to try it.
Here's where you get the chance to win $200.
The Project
Write an About Us page in 400 words or less.
About the Product
The About Us page is part of your Money-Making Website. And your Money-Making Website should be on a topic you know well. So pick a subject that you are passionate about or have a deep interest in. Maybe you like lake fishing, or enjoy sailboating, or cooking a healthful meal is your thing, or you are passionate about helping your local church or community.
The topic you choose will be the centerpiece of your Money-Making Website. This means your About Us page has to be relevant to the subject matter.
When you're finished writing, submit your About Page copy to us and include a line that tells us the topic of your website.
The AWAI editorial team will review the submissions, and based on what we see, we'll pick three winners.
And those winners will each be awarded a check for $200.
Guidelines for Writing Your About Us Page
Get familiar with About Us pages. Find several that appeal to you and study how they are done … including the tone of voice used and what information is included. You can even check out AWAI's About Us page.
That will help you get a feel for how to structure your copy.
The Rules for Submitting Your About Us Page
This contest has ended. Check out the winners, here.
Do you have any questions? Let us know in the comments.

How to Build, Write, and Grow Your Own Money-Making Websites
Learn how to write an information website in your spare time and earn $1000, $3000, even $5000 a month in passive income. Learn More »

Published: December 1, 2022