Could Packages Be the Right Pricing Solution for Your Copywriting Business?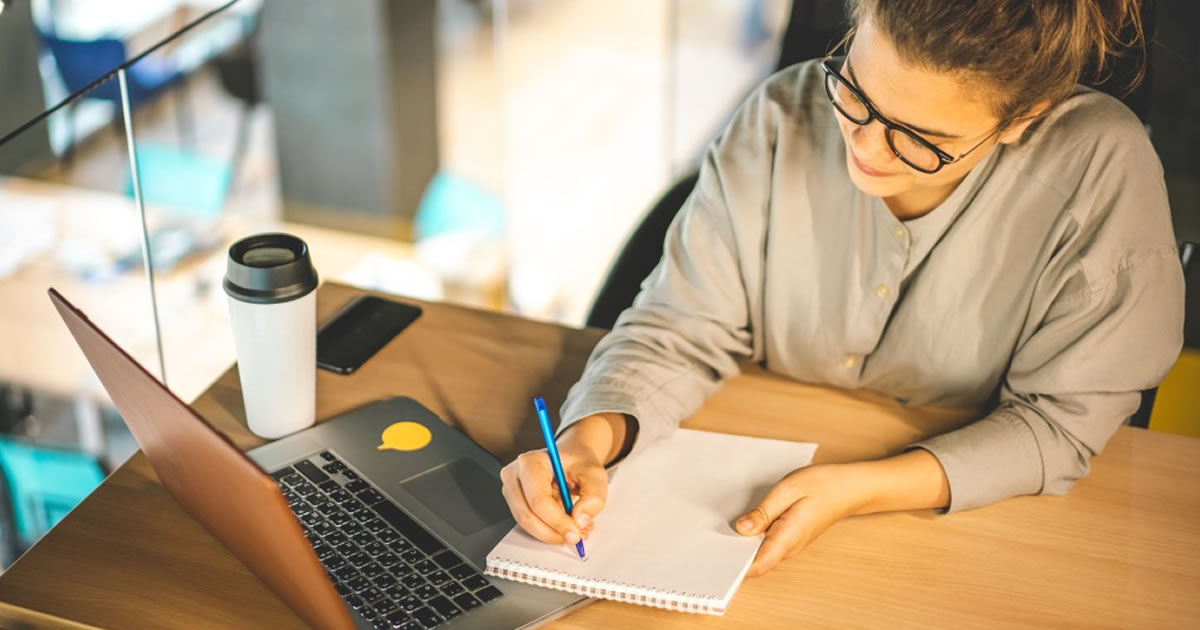 Have you ever had trouble figuring out what to charge for your copywriting services? Or feeling like you're getting what you're worth on any given project? Are you ready to increase your fees, but find yourself feeling uncomfortable making that transition?
Maybe you're growing bored with accepting whatever writing assignments your clients send your way. To use an analogy form Nick Usborne, do you feel you're ready to take a step beyond being a base-level worker, a bricklayer, and step into the shoes of expert role, like an architect?
If you're nodding yes to any of these questions, then it might be the right time for you to consider offering packages as your pricing model.
Types of Pricing
According to Ilise Benun's Pricing Copy Projects program, there are seven basic types of pricing that all businesses use. And each and every one can work, or not, depending upon your business type, approach, and personality.
Hourly rates
Project pricing
Packages or tiered pricing
Retainers (time and scope)
Value-based pricing
Performance-based (up-front risk for future rewards)
Equity or ownership arrangements
One of the many benefits of the package-pricing model is that it combines several of these into a simplified presentation, which both increases your overall value and makes your client-management model much simpler.
More Packaging Pros
There are some definite reasons to bundle up your services and offer them in a lump sum to your leads and clients.
Packages Simplify Your Business
On the surface, nothing seems simpler than saying, "I charge $200 for an article." However, when you dive a little deeper into that conversation with the person who'll sign the check, there are some basic questions you'll hear again and again:
What kind of article will you write? What they're really looking for is more about your skills, knowledge, and areas of specialty.
Why should I pay you and not someone else to write the article? Here, they want a better understanding of your value.
How will your article grow my business? It's only natural they're interested in results.
When will this be done, and how many revisions might we need? These questions get to the heart of the project scope.
Where will our company be as a result? This is another affirmation of results.
With a good package, you ask and answer those questions ahead of time, which gives you control of the conversation.
Packages Are Faster
Packages are a great way to narrow your focus and shorten sales conversations. When you use package pricing, it changes a negotiation from an open field into a sort of slider, where the only question is, "Can you add or subtract elements to fit my needs?"
Packages Position You As an Expert
One thing I've really struggled with is making my value as a copywriter immediately clear. And, the best thing I've discovered about packages is that, while not all experts offer packages, it's only perceived experts who do offer packages.
Packages Let You Pick and Choose Your Favorite Pricing Elements
When you go to price a package, you weave elements from the other pricing models. For example, you can figure out how long it takes to write five articles and set your package price based on the estimated time. Or, you can come up with a flat fee for articles and use that within your packages. You can offer five articles a month as a retainer for a year. Or, my personal favorite, you can figure out what pain-point your package solves for your ideal client, and charge by the value of the solution!
(Possible) Package Cons
If packages were the perfect solution for every copywriter, then no one would bother with any other solution. The truth is, like anything, packages have a few cons.
Packages Must Offer More Value
A package is basically a value multiplier. If one article is good, then four articles are six times better. If a site audit is good, then a site audit plus new copy for the five top web pages is 100 times better.
In order to successfully offer a value multiplier to your clients, you must be confident in your ability to deliver pain-ending solutions. You're the person with the answers, which makes packaging a pricing solution that a writer new to freelancing may not be comfortable with.
Do you have enough faith in your knowledge and skills to guarantee a certain result?
Commitment!
Packages aren't for toe-dippers. As a copywriter, you can shift from hourly to flat fees to value rates instantly. A couple of words here or there, a change of focus in a Zoom call, and you can offer a different pricing model.
Setting up even a simple package takes some work. Enough so that you wouldn't want to change your model overnight. And, it will define a great deal about who you are as a writer and professional.
If you decide to offer a service package, continue offering and testing it for at least six months, so you can get a real feel for how it's working for you.
Packages Can Limit You
Depending on how much hands-on discovery work you like to do with a client, having hard-and-fast packages can limit what kind of work you do. If you use a package to its best potential, there will be times when you must say, "No, I offer package Y or Z; there's no beyond Zebra here."
Packages are basically a way of setting out a boundary fence. And, while you can build in some variables – three articles or six – too much fluidity cancels out the point of having a package.
How to Know If Packages Might Be the Best Fit for You
Are you a problem-solver or a request-fulfiller?
If you find yourself constantly trying to solve problems for your clients, then odds are packages could work very well for you. Clients who have a problem they can't solve want confident answers, and value packages will provide that for them.
If you like the client to tell you what they want and need, then packages are probably not for you.
Are you naturally drawn to big-ticket sales?
These can be defined as any single copywriting service that commands $1,000 minimum. If you like case studies or site audits, then you're already offering a type of package.
Are you a benefit-seller?
If you find yourself selling with benefits, results, solutions, or a combo of the three, then a package might really help you drill down, find those benefits, and pass them on quickly and with confidence.
Are you having trouble picking a niche?
If you have trouble identifying which narrow industry you want to serve, but you do know for sure what types of writing you like to do, then a package could work very, very well.
The Winning Package Mindset
If you've read this article and decided that Yes, packages are the best fix for all your pricing woes, and you're ready to get started, then the next article in this series will deal with how to define, create, and price a package.
In the meantime, you can do the most important work of all. Create the proper mindset for yourself. Start saying, "I solve your most serious problems with my incredible, high-value packages!"
This article, Could Packages Be the Right Pricing Solution for Your Copywriting Business?, was originally published by Wealthy Web Writer.
Join our trusted community of experts and peers here!

The AWAI Method™ for Becoming a Skilled, In-Demand Copywriter
The AWAI Method™ combines the most up-to-date strategies, insights, and teaching methods with the tried-and-true copywriting fundamentals so you can take on ANY project — not just sales letters. Learn More »

Published: July 14, 2021