Exclusively for AWAI Members …
Target Marketing Group & AWAI have joined
forces to bring you a constant flow of
control-beating insights and ideas.

And, best of all … we show you how to
apply them to your copy.
---
Dear Reader,
My name is Katie Yeakle.
As AWAI's Executive Director, I can speak for everyone here when I say we're all very, very excited about a brand-new resource we've teamed up with Target Marketing Group to bring you.
It's something I think every copywriter should get – simply because it's the best way to:
a) Know what's happening now in the world of direct response, and …
b) Know exactly how to apply what's working in today's market to the copy you're writing.
Let me tell you a little bit about this great new partnership we've forged – and how it's going to make you a much stronger and better-informed direct-response-marketing expert.
As you're probably aware, Target Marketing Group is the premier source direct marketers turn to for hands-on, how-to information about our industry.
I've been reading their highly acclaimed publication Inside Direct Mail for over 23 years now. And virtually all the marketers and copywriters I know get it, too. Just like investors rely on TheWall Street Journal to keep up with finance issues … direct-response professionals rely on Inside Direct Mail to know what's happening in our industry.
A couple of months ago, I was talking to Peggy Hatch, Inside Direct Mail's Group President and Publishing Director. Peggy and her husband, Denny Hatch, are the co-founders of Inside Direct Mail.
You may have heard the name "Denny Hatch." He's one of the top copywriters in the country. Plus he's written some top-selling books on direct marketing, such as Method Marketing and 2,239 Tested Secrets for Direct-Marketing Success. Peggy is also a world-class copywriter.
Right from the start, back in 1984 when they published their first issue, they made a conscious decision to make Inside Direct Mail "case-study driven." They knew from their own considerable experience that breaking down and analyzing actual direct-mail packages is one of the best ways to learn from the experts and others who are having success.
In other words, they don't just tell you about a new copywriting technique or innovation, they show it to you being used in its "natural habitat" – because seeing it used in an actual direct-mail package gives you a far better understanding of how to apply it to your own copy.
Because our mission statements are so similar – we're both committed to providing copywriters with the tools and resources you need to be successful in the direct-response marketplace – we started talking about different ways we could harness the synergy between our two companies.
And then it hit us …
Why not start a special edition of their popular magazine for copywriters only – specifically for AWAI members?
It was the type of idea that had us asking … Why didn't we think of this sooner?
That's why I'm very excited to announce the launch of a magazine designed and put together especially for you – a new version of Inside Direct Mail exclusively for AWAI members. Here's what you'll find inside each issue:
Featured Mailing – Each month, we analyze a current promotion in the mail. You'll learn about what strategies the writer used and why. Plus how the design and format of the promotion contributed to its success. Each article contains an "Idea in Action" highlighting one idea you can start using immediately.
Feature Article – "How to work smarter" is the theme woven throughout every word, sentence and paragraph of our new publication, and the feature article of the month is no exception. You'll learn about the latest industry trends and innovations that will help you become better at some aspect of our business.
Straight Talk – Every month, our "Straight Talk" interview session gives you an informative and revealing glimpse into one of the top marketing minds in our business. Whether it's a copywriter talking about his latest control or a direct marketer talking about a specific niche market, you'll always find something interesting and useful to take away.
Editor's Notebook – Inside Direct Mail Editor Ethan Bolt examines a trend or issue of concern to those of us in the direct-response industry. Ethan, as you may well expect, has his finger on the pulse of the direct-response and copywriting industry – so if it's relevant and something you need to know, you'll read about it here.
The following two features alternate every month:
Anatomy of a Control – As both aspiring and seasoned copywriters know, one of the best ways to learn how to write compelling and effective copy is to study compelling and effective copy. Every other month, we take a popular control and breakdown what made its promise and offer so successful. You'll gain valuable insights into how and why the writer did what he did throughout the key parts of the promo.
Strategy Session – Alternating with "Anatomy of a Control" is "Strategy Session," where a well-known copywriter focuses on an area of copywriting and how you can do something better. It's an opportunity for you to get guidance, tips and techniques from some of the top copywriters working today.
As we all know, the direct-response industry is experiencing a major shift. More and more companies are moving some or all of their direct-response business to the Internet.
How print campaigns intersect with online campaigns, how the online prospect differs from the offline prospect, and how email marketing fits into the picture are topics that we'll be featuring in the months ahead too.
It's All About Ideas
One of the techniques master copywriters use to write strong copy – and lots of it – is to analyze what's known to be working in the marketplace. Which is one of the reasons I'm so excited about this new resource.
It's a virtual "idea factory."
It provides you with a steady stream of top-quality ideas that you can adapt to your own copy which, in turn, will help you become a smarter marketer.
The Ideas You Need At Your Fingertips
What's more, Inside Direct Mail for AWAI is very easy to read. The online technology we use to bring you this publication lets you quickly navigate from article to article, zoom in and out for easy reading, and instantly find what you're looking for with a keyword search.
From the same window, you'll be able to access and search previous issues with a couple of clicks.
This is great because if there's a past article or feature that can help you improve a specific area of your copy or help you get "unstuck," you'll have it on your screen almost instantly.
Of course, if you prefer not to read it on your computer screen, you can also print each issue out.
A Resource No AWAIer Should Be Without
If you're a working copywriter – or striving to be one – you really should utilize this resource. It's another tool you can use to ratchet up your copy.
To recap, this new resource will:
Help you keep your finger on the pulse of the direct-response industry, the latest industry trends and innovations, what's working in the mail …
Show you how to apply the new strategies and techniques you'll be learning to your copy …
Provide you with a great source for ideas that have been proven to work in the marketplace. Not only will you write better copy, you'll find you're able to write more copy, faster …
Provide you with a powerful, ongoing resource library accessible from anywhere in the world with a couple of clicks of your mouse …
Best of all, it's a bargain. Just $79 a year – less than 7 bucks a month – to get a great handle on what's happening in the copywriting world … AND get specific tips you can use to add thousands to your income.
And, of course, your subscription comes with our no-risk guarantee.
Take up to 90 days (THREE ISSUES) to see if this new AWAI version of Inside Direct Mail is for you. And if you decide, for any reason, that it's not helping you write better copy, market smarter, and become more successful, simply email us or call us, and we'll give you 100% of your money back.
So you see, there's really no reason not to take advantage of this great offer.
Call Barb, Pat, Debbie or Jackie at 1-866-879-2924 or click here to order online.
Sincerely,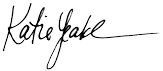 Katie Yeakle
Executive Director, AWAI
P.S. One more thing … we'll also send you two bonus reports. The first is "50 New Ways to Improve Response," by direct-response specialist Alan Rosenspan. From the outer envelope right through to the reply device, Alan gives you a wealth of information you can use today to instantly boost your client's response rate.
We'll also send you Master Copywriter and Street Smart Direct Marketing author Lee Marc Stein's report, "7 Ways to Overcome TDD (Time Deficit Disorder) and Boost Response Rates." One of the challenges direct marketers face is that people are so busy they simply don't have time to read the print and online promotions that show up in their mailbox and email in-box. Leeshows you seven things you can do to make sure your promo is the one that gets read.
P.P.S.
There's also a two-year subscription offer for only $129. Choose this and you won't have to worry about renewing your subscription anytime soon – and you'll save $29. Call Barb, Pat, Debbie or Jackie today at 1-866-879-2924.

American Writers & Artists Inc.